'Schoolhouse Rock' Innovator Bob Dorough (December 12, 1923 ~ April 23, 2018)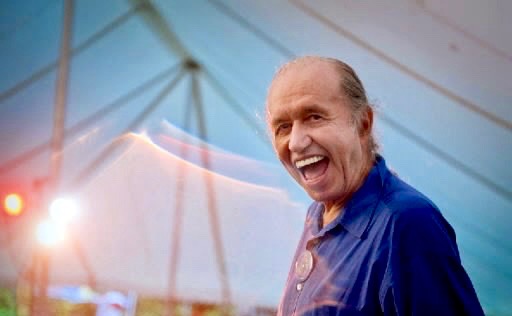 If you include the rhythms Bob Dorough beat out on his highchair tray back in Cherry Hill, Arkansas as a toddler, the bebop jazz legend and lifelong hipster composed, arranged and performed music for an extraordinary 10 decades.
That seems like an awfully long time until you consider that one of the things that makes jazz so special, which is to say so timelessly vibrant, is that its elders never stop playing or giving back, and the youngsters always are eager to learn from them.
My first face-to-face meeting with Bob was in a booth at a greasy spoon near his home in the Pocono Mountains of northeastern Pennsylvania, and while we did eventually get around to talking music, the reason for the sitdown was that he had been good friends with a guy about whom I was writing a book.
The reason I was writing the book was that the guy, a popular bar owner and community do-gooder, had the misfortune of being hacked to death by an ax-wielding madman whom the police had never been particularly interested in finding — and so didn't. This is because the guy was . . . well, from the wrong side of the tracks and hung out with low lifes like bikers and hippies and jazz musicians like Bob. That's how the justice system works in those parts.
It's a testament to Bob's good naturedness that he maintained the kind of grin that so many sweet eccentrics have through a couple cups of diner joe and some buttered toast although he obviously was uncomfortable discussing this unfortunate slicing and dicing.
He was a youthful 79 when we first spoke and was wearing his gray hair in a ponytail. Which he always did.
What I didn't know at the time was that my book — The Bottom of the Fox: A True Story of Love, Devotion & Cold-Blooded Murder — would touch him deeply, so deeply that he penned a song with an eponymous title that he debuted at a jazz festival in 2010 and put on one of his zillion albums.
It is not often that we brush shoulders with greatness, let alone become friends with someone so great, but Bob and his wonderful wife Sally and my love Deborah and I did just that.
Bob Dorough left this mortal coil on April 23 surrounded by family and friends at his Mount Bethel, Pennsylvania home. He was 94.
Please click HERE to read more.