Blacks should stick to school (Guest Voice)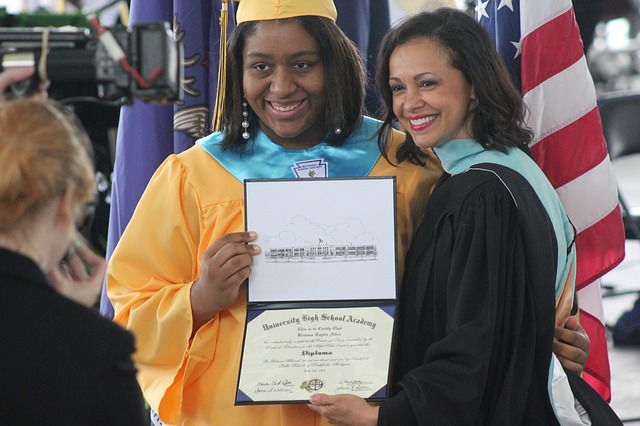 African-Americans must stay the full course in life. Our state education systems that most blacks attend for secondary school only adequately prepare us for a country that has many brass tacks. There is fine-tuning that is needed in our lives and we must be informed on how to do this.
African-Americans have the lowest college enrollment and graduation rates because we do not make the effort to understand how the total college experience definitely influences a better life. Learning just enough to be financially compensated is not what keeps America as the only superpower in the world. For an example, there are a myriad of countries who have child labor and the educational and wealth attainment numbers are lower in those countries too. Just because you may be able to work a job doesn't make it the limit for how much knowledge you have to acquire as a citizen or as a worker.
Moneymaking has no requirements for aptitude and people shouldn't get those two ideas confused. African-Americans sometimes complain about the length and cost of college in general without realizing that college is a long-term investment for your mind and your wallet. That's why there are student loans, alumni associations, continuing education courses and etc. to keep you committed to building America
. Careers existed before any currency was ever made and we should remember to build a foundation for a career before we start acquiring currency. College is not a short-term event by any means. African-Americans must be hooked to knowing how our yesterdays, today, and tomorrow affect our futures. We as Americans cannot become incurious with our circumstances.

Jordan Thomas Cooper is a 2015 graduate of the University of South Carolina with a degree in History and a 2010 graduate of the RealEstate School of Success in Irmo. He is the first African-American to serve in both the governor and lieutenant governor's office as an aide and first to serve in the Inspector General's Office in S.C. (Haley) He is also the first person to serve in the top three offices in the gubernatorial line of succession in South Carolina (Haley, Bauer, McConnell). He says research shows he is the second black presidential campaign speechwriter in American history and the first for a GOP presidential campaign (Bush 2015). He also played football for Coach Steve Spurrier.