The Best Sex I Ever Had?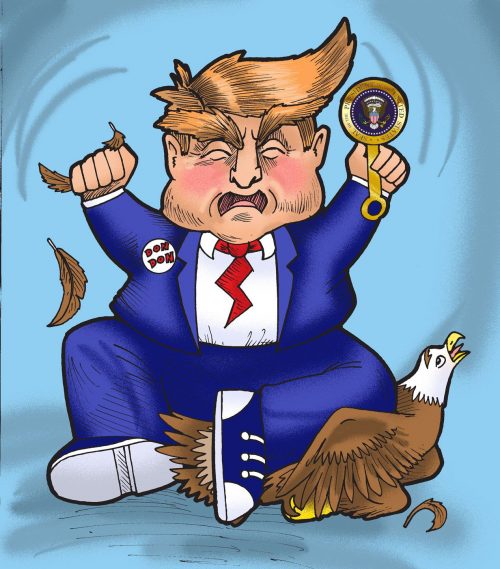 January 1, 2017
Note to readers: This is the latest entry in Super Baby DonDon's diary. The series imagines that President-elect Donald Trump has the emotional make-up of a five-year-old and confides his deepest thoughts—such as they are—to Andrew Feinberg, and to readers, every day. In his private moments, he always thinks of himself as Super Baby DonDon.
Best Sex I Ever Had?
On Friday, Vlad the Magnificent said he would delay expelling U.S. diplomats from Russia. So I tweeted: "Great move on delay (by V. Putin)-I always knew he was very smart!"
But you don't know that right afterwards I sent V. Putin a private email message about our time together: "Best sex I ever had!!!"
I thought you needed to know.
Andrew Feinberg is the author of Four Score and Seven (https://www.amazon.com/Four-Score-Seven-Andrew-Feinberg/dp/0692664009), a novel that imagines that Abe Lincoln comes back to life for two weeks during the 2016 campaign and encounters a candidate who, some say, resembles Donald Trump. He also writes an anti-Trump humor page at www.babydondon.com or https://www.facebook.com/MeBabyDonDon.