Bannon A-Bombshell: Calls Trump Tower Russian Meeting "Treasonous" — "Certain" Trump Jr Took Russians to Dad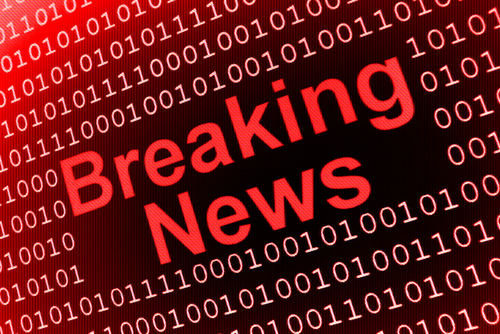 A soon-to-be-released book contains A-bomb potency bombshells about President Donald Trump, delivered by his former strategist and former best political bud Steve Bannon. Excerpts are now being leaked and the Bannon quotes are absolutely damning. Which has led to Trump's (expected) acid response which says Bannon lost his mind once he left the White House. The most damning quotes: Bannon calling the meeting at Trump Tower wtih Russians "treasonous" and saying he is "certain" Donald Trump, Jr. took the Russians to see his dad.
If there has been a war within the Republican Party, we are now seeinga war within the war within the Republican Party.
Here's a roundup.
Steve Bannon suggested President Donald Trump was aware of Donald Trump Jr.'s meeting with Russian operatives at Trump Tower in June 2016 ? because he met with them that day, too, according to an explosive new book by acclaimed journalist Michael Wolff.

The former White House strategist was quoted by Wolff as saying there was "zero" chance Trump Jr. didn't walk the Russian meeting attendees "up to his father's office on the 26th floor."
But it's the extensive revelations in The Guardian that have ignited the most recent mainstream, new media and social media firestorm of quotations and reaction — and Trump issuing a take-no-prisoners statement. Here are some key parts of The Guardian's story:
Donald Trump's former chief strategist Steve Bannon has described the Trump Tower meeting between the president's son and a group of Russians during the 2016 election campaign as "treasonous" and "unpatriotic", according to an explosive new book seen by the Guardian.

Bannon, speaking to author Michael Wolff, warned that the investigation into alleged collusion with the Kremlin will focus on money laundering and predicted: "They're going to crack Don Junior like an egg on national TV."

Fire and Fury: Inside the Trump White House, reportedly based on more than 200 interviews with the president, his inner circle and players in and around the administration, is one of the most eagerly awaited political books of the year. In it, Wolff lifts the lid on a White House lurching from crisis to crisis amid internecine warfare, with even some of Trump's closest allies expressing contempt for him.

….He is particularly scathing about a June 2016 meeting involving Trump's son Donald Jr, son-in-law Jared Kushner, then campaign chairman Paul Manafort and Russian lawyer Natalia Veselnitskaya at Trump Tower in New York. A trusted intermediary had promised documents that would "incriminate" rival Hillary Clinton but instead of alerting the FBI to a potential assault on American democracy by a foreign power, Trump Jr replied in an email: "I love it."

The meeting was revealed by the New York Times in July last year, prompting Trump Jr to say no consequential material was produced. Soon after, Wolff writes, Bannon remarked mockingly: "The three senior guys in the campaign thought it was a good idea to meet with a foreign government inside Trump Tower in the conference room on the 25th floor – with no lawyers. They didn't have any lawyers.

"Even if you thought that this was not treasonous, or unpatriotic, or bad shit, and I happen to think it's all of that, you should have called the FBI immediately."

Bannon went on, Wolff writes, to say that if any such meeting had to take place, it should have been set up "in a Holiday Inn in Manchester, New Hampshire, with your lawyers who meet with these people". Any information, he said, could then be "dump[ed] … down to Breitbart or something like that, or maybe some other more legitimate publication".

Bannon added: "You never see it, you never know it, because you don't need to … But that's the brain trust that they had."

Bannon also speculated that Trump Jr had involved his father in the meeting. "The chance that Don Jr did not walk these jumos up to his father's office on the twenty-sixth floor is zero."
Trump's blistering reaction via the New York Times:
Steve Bannon has nothing to do with me or my Presidency. When he was fired, he not only lost his job, he lost his mind. Steve was a staffer who worked for me after I had already won the nomination by defeating seventeen candidates, often described as the most talented field ever assembled in the Republican party.

Now that he is on his own, Steve is learning that winning isn't as easy as I make it look. Steve had very little to do with our historic victory, which was delivered by the forgotten men and women of this country. Yet Steve had everything to do with the loss of a Senate seat in Alabama held for more than thirty years by Republicans. Steve doesn't represent my base—he's only in it for himself.

Steve pretends to be at war with the media, which he calls the opposition party, yet he spent his time at the White House leaking false information to the media to make himself seem far more important than he was. It is the only thing he does well. Steve was rarely in a one-on-one meeting with me and only pretends to have had influence to fool a few people with no access and no clue, whom he helped write phony books.

We have many great Republican members of Congress and candidates who are very supportive of the Make America Great Again agenda. Like me, they love the United States of America and are helping to finally take our country back and build it up, rather than simply seeking to burn it all down.
And now the news stories and blogs are fleshing out this story and it's significance.
Steve Bannon gave an interview to author Michael Wolff that is jaw dropping — even by Bannon's extreme standards.

Why this matters: Bannon's comments won't surprise anyone who's spoken to him, but as on the record statements they are shocking sources close to the president. The White House was prepared for the Wolff book to be bad for them — and sources there have told me he spent a ton of time in the building visiting with Bannon — but they weren't prepared for Bannon doing this.
Yeah. I'm not going to argue with Bannon, on this one.

The Guardian has gotten a peek at a book called "Fire and Fury: Inside the Trump White House." It's a book based on more than 200 interviews with Trump, and various members of his inner circle, including former White House chief strategist and campaign Svengali, Steve Bannon.

I might have to buy this book. It sounds like a doozy.

I don't know if Bannon's contribution to the book came before or after he exited the White House with John Kelly's boot-print squarely on the seat of his pants, but he had some pretty strong words, particularly about the ongoing Russia probe.

One thing he told author Michael Wolff was that the investigation would center on money laundering (which we've already seen a bit of). He also predicted that Donald Trump Jr. would be cracked like an egg on national TV.

Bannon apparently believes the junior Trump made a true, boneheaded move by entertaining several Russian visitors at Trump Tower, after emails showed he thought they'd be talking about dirt on Hillary Clinton.
And on Twitter?
Steve Bannon now has blood coming out of his wherever

— Ben Shapiro (@benshapiro) January 3, 2018
Hard to overestimate the frustration and anger at Bannon from 1600 Penn today. Imagine it will manifest itself publicly soon.

— Josh Dawsey (@jdawsey1) January 3, 2018
Steve Bannon is right.

Seriously.https://t.co/KiVlgDoX04

— Chris Cillizza (@CillizzaCNN) January 3, 2018
A telling moment of candor by a leading member of Trump's team, but don't be fooled. Bannon and other populist nationalists will learn from Trump's worst mistakes and be more clever, but their philosophies will remain every bit as dangerous and vile. https://t.co/FgNLr1NFay

— Evan McMullin (@Evan_McMullin) January 3, 2018
Multiple people told me this morning Trump is infuriated beyond belief at Steve Bannon's comments about Don Junior. Saying that Trump thinks Bannon is the traitor. They've never seen Trump this angry. The sound of their voices? Absolutely terrified. Expect an unhinged response.

— Scott Dworkin (@funder) January 3, 2018
Even BANNON, a human-demon hybrid, knows right from wrong. Incredible.

— Rogue WH Snr Advisor (@RogueSNRadvisor) January 3, 2018
Where are the voices of all the leaders who know an independent Department of Justice and FBI are essential to our liberty? "You are not only responsible for what you say, but also for what you do not say." — Martin Luther

— James Comey (@Comey) January 3, 2018
Dear Steve Bannon: rather than continue the public feud with Trump, why not pick up the phone and volunteer to tell all you know to Mueller? What better revenge than that? I am here for you if you want to talk about it. -Norm E

— Norm Eisen (@NormEisen) January 3, 2018
Bannon knows how vulnerable Trump is and he sees the writing on the wall that this presidency is in serious jeopardy. He won't be the last Trump Team defection.

— Evan McMullin (@Evan_McMullin) January 3, 2018
One day, someone will do a PhD based entirely on this one statement. It is quite simply every single thing about this Presidency in 4 astounding paragraphs. #Trumpageddon https://t.co/YjJC7bGDoo

— Claire Bolderson (@ClaireBolderson) January 3, 2018
Keep this link, whenever someone says that Team Trump didn't commit treason, then note that their own people now say they did.https://t.co/iLjMfwNy19

— Pesach 'Pace' Lattin ? (@pacelattin) January 3, 2018
Bannon: The Trump inner circle is treasonous!
Trump: Bannon has lost his mind!
Me: Stop fighting! You're both right!

— Jeet Heer (@HeerJeet) January 3, 2018
Hello, Kettle — This Is Pot: "Donald Trump Says Steve Bannon 'Has Lost His Mind'." https://t.co/RULsgLRo4e

— Michael Moore (@MMFlint) January 3, 2018
So this Trump/Bannon spat…who knows?

I do know this tho: For Trump to say he hardly knew Bannon and Bannon was basically inconsequential to his becoming President is just a lie.

And one more time: For Don Jr to try to get dirt on Hillary from Russian officials is treasonous. https://t.co/jbyYirIxEH

— Joe Walsh (@WalshFreedom) January 3, 2018
A source close to Steve Bannon who has spoken with him throughout the day says Bannon is "operating business as usual."

"He's completely unshaken."

— Kevin Cirilli (@kevcirilli) January 3, 2018
With Trump's hands so close to the nuclear button, it is really reassuring to read how calm and classy he is in responding to Steve Bannon.

— David Gergen (@David_Gergen) January 3, 2018