America is not a ne'er-do-well (Guest Voice)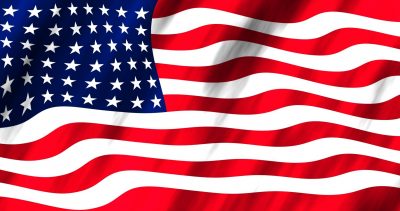 By Jordan Cooper
Our world has been created based on healing, health, wellness, and justice. America has evinced the primary tenets of how God has wanted the world to operate. We need to keep getting better as a country and never be satisfied with nothing less than our best.
We have the most advanced hospitals technologically in the world. But we have the worst healthcare system in the developed world based on several experts' opinions. We have the most gold medals in the Olympic Games for all of our sports, but just last year our country was in the bottom 1 percent for the most sports doping violations among other countries. We have the most democratic criminal justice system in the world. However, we have the most people incarcerated compared to any other country on earth.
How do we explain these paradoxes?
We throw more government money at healthcare facilities that everyone doesn't have fair access to. I would like to encourage all libraries around the USA to post free medical clinics and free places to eat around their geographic area. We push our athletes to the pinnacle physically by what we demand from them, but we don't emphasize enough it's okay to not perform as highly as you think you should have sometimes. We suspend, retain, and expel racial minorities at a higher rate in education than the majority race and people with the less than a college degree are the bulk of those in prison. Our education should keep our kids out of jail and in jobs contributing to the economy as taxpayers.
Sports should teach our youth the value of teamwork and unselfishness for the good-will of our country. Our healthcare system should maintain the health of our population to keep producing in families, businesses, and our communities for centuries to come. Moreover, I would like for pinene oil to be scientifically studied to see if there can be safe pharmaceutical usage of this drug. There have been studies in Asia that say this oil can lower heart rates of people with heart trouble.
Additionally, much of skin cancer cases are brought on from ultraviolet rays and I would like to encourage vacationlands to offer bamboo sheets to residents. This will help people who choose to sleep beachside-style which would increase the possibility of the person's skin to heal quicker. We are finger wagging to other countries that we are number one, but that finger has more calluses on it than a professional weightlifter.
Jordan Thomas Cooper is a 2015 graduate of the University of South Carolina with a degree in History and a 2010 graduate of the RealEstate School of Success in Irmo. He is the first African-American to serve in both the governor and lieutenant governor's office as an aide and first to serve in the Inspector General's Office in S.C. (Haley) He is also the first person to serve in the top three offices in the gubernatorial line of succession in South Carolina (Haley, Bauer, McConnell). He says research shows he is the second black presidential campaign speechwriter in American history and the first for a GOP presidential campaign (Bush 2015). He also played football for Coach Steve Spurrier.