4 Ways Technology Is Changing the World Positively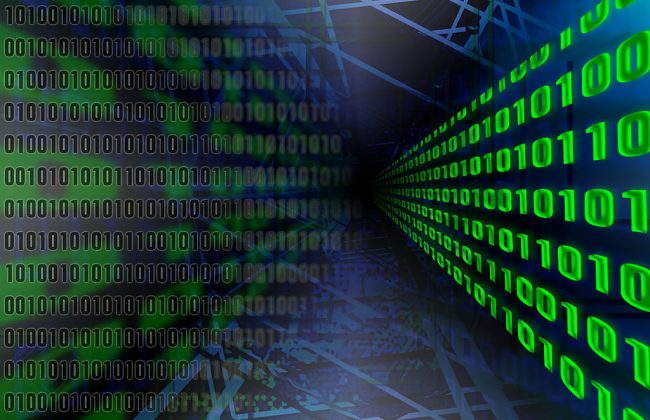 Technology has earned a bad reputation over the last few decades — it's been accused of driving people apart, making each successive generation stupider or even threatening our very existence in the case of artificial intelligence. Technology certainly does present some alarming new problems in our world. In spite of that, technology is also changing the world in positive ways. As the new year dawns, let's look into ways that technological advances are changing the world for the better.
1.   Improved Transportation Safety
Roughly 1.3 million people die in car crashes every year worldwide. That breaks down to nearly 3,200 deaths every single day. Technological advances can change that with both advanced safety technology and possibly the implementation of self-driving cars.
Automatic braking helps to reduce accidents. Blind spot cameras make it safer to back up and change lanes. Lane departure warnings help keep you stay in the right lane when you're driving. These are just a small sample of the advanced safety equipment that is being included as standard in new cars.
The biggest advancement to transportation safety is the use of self-driving cars. More than 90 percent of car accidents are caused by human error, with the remaining 10 percent being caused by uncontrollable variables such as weather or mechanical failure. Experts have predicted that implementing self-driving cars could help to save more than 30,000 lives a year and help reduce car accidents by more than 90 percent.
Tesla has started implementing some autopilot capabilities in its cars, but fully autonomous cars aren't available as of yet.
2.   On-Demand Communication and Support
Technology has been accused of killing meaningful communication, but it has definitely made communication faster and easier than ever before. No matter when you're awake, you can nearly always find someone to talk to. You can chat with friends from all parts of the world at the touch of a button.
It's good for more than just chit-chat with friends, though — today's instant communication can be a valuable tool for everything from mental health support to gaining religious information and positivity quotes to even connecting with local businesses.
If you're looking for a way to communicate with people outside of your immediate friend and family circles for a variety of reasons, text messaging can be an invaluable tool.
Mental health care is surrounded by a negative stigma that can prevent people from seeking help if they are experiencing symptoms. That is why technology can do so much good — because it creates an environment where anyone can seek help for mental illnesses without fear of stigma or judgment.
Text message interventions for individuals who have been diagnosed with mental health conditions have been shown to be beneficial — a medical professional can check in on one of their patients with a quick text message. This can be essential for someone who might be in crisis. You can seek out therapy without having to leave your home, all through the wonder of text messaging and other communication technology.
There are also text message-based crisis lines designed for people who may be feeling suicidal but can't or won't make a traditional phone call to a crisis line. These tools can help save lives.
3.   Health Care Advances
Health care is a constantly changing field. Technological advances have enabled medical professionals to provide better care, improve treatment plans and even create new drugs and treatments with the use of big data and predictive algorithms.
Electronic health records, for example, have only been standardized in the last 10 years or so, but they have enabled medical professionals to improve patient care. The patient records are digitized and can be accessed by doctors, nurses and hospitals without the need for a physical transfer of files. Test results, imagery and patient histories can all be accessed with the touch of a button.
Clinical trials traditionally take years or even decades to complete — a new drug, from lab to marketing, can take up to 10 years to come to fruition. Technological advances are hoping to change that by increasing the effectiveness of the trials. The human element is all but removed from most of the phases of the preclinical and clinical trials, replaced by organ on a chip tissue samples that can showcase how the drug or treatment works. Imagine being able to test thousands of samples without having to bring in trial participants — that's what this sort of advance is hoping to achieve.
4.   Online Schooling
School might seem like a pain in the behind, but for many people around the world, it's a luxury they can't afford. Either schooling simply isn't available, or it's too expensive for the average student to attend. Whatever the reason, online schooling — which has become very popular in the last 10 years or so — can help provide primary, high school and even college courses without ever having to leave home.
It also enables licensed teachers the chance to teach students in impoverished or underprivileged countries without having to travel the world. A teacher can sit in his or her home or classroom, in front of a webcam, and teach nearly any subject. These lessons can be taught live, allowing the teacher to interact with the students, or recorded so they can be watched later.
Technology is changing the world for the better in many ways. There are always going to be downsides to any new development that we haven't fully wrapped our heads around yet. But looking at the positive aspects of an invention is the key to continuing to move those developments in the right direction.

Graphic: By DARPA (Defense Advanced Research Projects Agency (DARPA)) [Public domain], via Wikimedia Commons