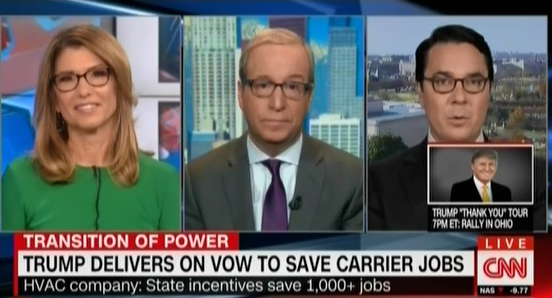 Maybe I should be a headline writer for a "liberally biased" magazine?
By Robert P. Coutinho

Recent headlines declared that President-Elect Trump has "saved" 1000 jobs in Indiana from being shipped to Mexico. The details are…fascinating, to say the least. Vice President-Elect Pence (the current governor of Indiana) has promised a reported seven million dollars in tax breaks to "keep" the jobs there. That is (for those bad in arithmetic) seven thousand dollars per job.
However, what is not being touted in the headlines is the back-breaker of the story. One thousand of the original two thousand jobs WILL be shipped over to Mexico. If this were a "victory" by the Democrats, the talk-show circuit would have been shouting the following—so how about getting the "liberal press" to do it instead?
"Trump negotiates 1000 jobs transfer to Mexico!"
"Mike Pence pays Carrier $7,000 per job to send production out of state to Mexico!"
"Trump, who promised to bring back good-paying jobs, negotiates with Carrier to send those already here to Mexico!"
I think that I will try to keep posting new "headlines" for the next two to four years. This way, we can try to keep the playing field at least, if not even, somewhat understood.
Click here for reuse options!


Copyright 2016 The Moderate Voice