Liz Cheney is likely headed to the U.S House; Congress' unfavourability rating braces for impact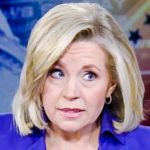 In the event you don't keep a close eye on Wyoming politics, you might have missed that Dick Cheney's daughter, Liz, is very likely going to be elected to Congress in the fall.
After eight years, incumbent Rep. Cynthia Lummis(R) decided she'd had enough representing Wyoming's state-wide sole congressional district, which prompted a large primary field to fight for the nomination, though Ms. Cheney was able to swat them aside without much effort (with 40 per cent of the vote).
She'll have to contest the seat in the general of course but it's a very red state so that's no real obstacle.
When I read the news I was immediately reminded what a disaster her last attempt at gaining elected office was. In fact, as Steve Benen writes, "what's especially notable about Cheney's victory is the degree to which … [she] had to undo damage done in her last congressional bid."
Liz Cheney moved to Wyoming in 2013, and soon after launched a primary campaign against a popular Republican incumbent, Sen. Mike Enzi. She failed spectacularly. Over the course of a six-month campaign, Cheney's notable accomplishments as a candidate were an unfortunate controversy over a fishing license and a family dispute over her opposition to her own sister's right to get married. She ultimately quit months before the primary, citing unspecified "health issues" with an unidentified member of her family. Cheney ended up becoming less popular with Wyoming voters the more they got to know her – she somehow managed to alienate the public, party insiders, former allies, and blood relatives, all at the same time.
That's great. Liz Cheney: The more you know her, the less you'll like her.
Maybe the only other thing you need to know is that she is almost as unpleasant as her dad and has fully perfected the family sneer.
Cross-posted at Phantom Public.