Stephen Hawking Defines Donald Trump and Confuses His Supporters (Update)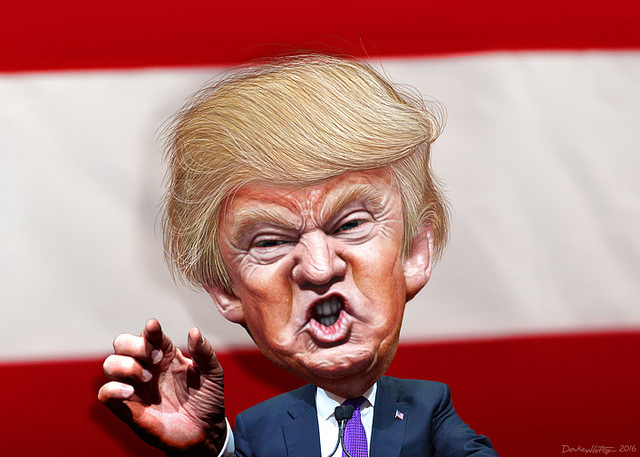 Update:
Trump has not yet reacted to British scientist Stephen Hawking's on-target definition of Trump as "a demagogue who seems to appeal to the lowest common denominator."
When he does, expect another one of Trump's vicious, deranged retaliatory outbursts.
However, his loyal muck carrier, Ann Coulter, has already launched a retaliatory strike via Twitter— and what a depraved and spiteful one:
Ann Coulter Verified account [email protected]

Ann Coulter Retweeted Mike Mendis

He knows he has a NYT obit coming soon.

Original Post:
Almost seven years ago when Republicans were gathering ammunition (read: misinformation, lies and scare tactics) to attack what would become "Obamacare," an Investor's Business Daily (IBD) editorial declared:
People such as scientist Stephen Hawking wouldn't have a chance in the U.K., where the National Health Service would say the life of this brilliant man, because of his physical handicaps, is essentially worthless.
Of course, everybody knows that the brilliant cosmologist, scientist, theoretical physicist and best-selling author, Stephen Hawking — who suffers from Lou Gehrig's disease — was born in England, lives in England and has been treated by the English National Health Service which, "by his own account, saved his life."
When this gigantic "blunder" was roundly discredited, the IBD backtracked without even acknowledging that the NHS had kept Hawking alive.
Well, on Tuesday, on ITV's "Good Morning Britain," the "great explainer of cosmic mysteries," according to the New York Times "acknowledged a mystery that he has found impenetrable."
When asked to explain the political ascendance of U.S. presidential candidate Donald Trump, Hawkins simply said "I can't….He is a demagogue who seems to appeal to the lowest common denominator."
While Trump "taunted the media" today at his news conference and while he has previously appeared to mock a reporter for the New York Times who suffers from a physical disability called arthrogryposis, he has yet to respond to Dr. Hawking. If Trump follows established protocol, expect to see a repeat performance as with the Times reporter.
However, satirist Andy Borowitz, apparently has seen and heard some preliminary reactions and responses to Hawking's statement, "a statement that many Trump supporters believed was intentionally designed to confuse them."
In a satire piece at the New Yorker, Borowitz reports:
Moments after Hawking made the remark, Google reported a sharp increase in searches for the terms "demagogue," "denominator," and "Stephen Hawking."

"For a so-called genius, this was an epic fail," Trump's campaign manager, Corey Lewandowski, said. "If Professor Hawking wants to do some damage, maybe he should try talking in English next time."
Borowitz updates his piece:
Later in the day, Hawking attempted to clarify his remark about the presumptive Republican Presidential nominee, telling a reporter, "Trump bad man. Real bad man."
Lead image: Courtesy donkeyhotey