'Everybody Wants Some!!' Is A Celebration of Being Here And Now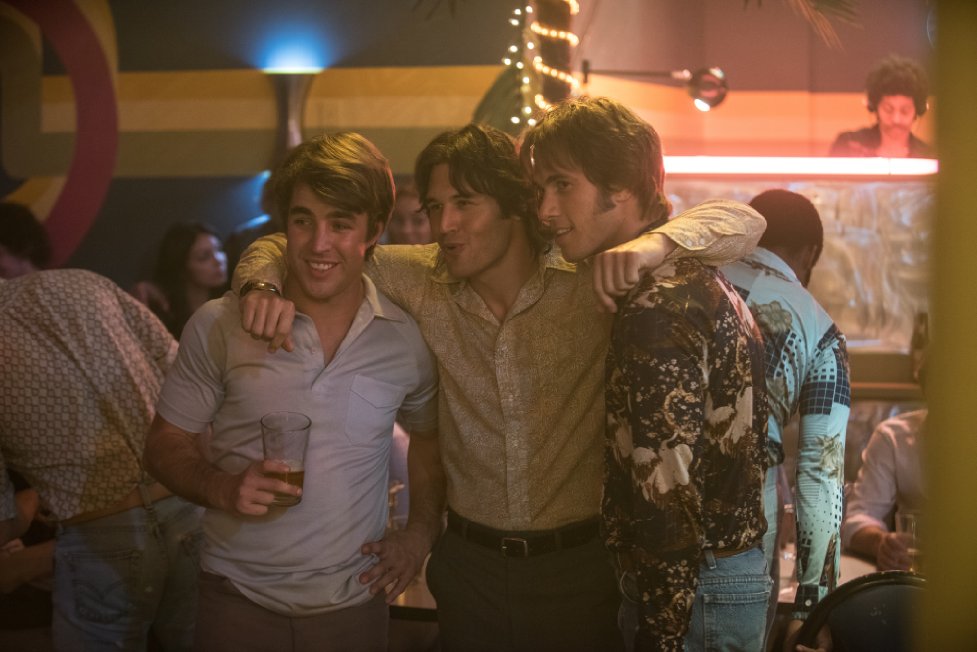 5/5
Take these university ball players, trim their hair and shave off their John Oates mustaches and you have a movie that flickers so vividly with the glow of my fondest memories. No, I have never played baseball, nor have any of my friends payed it much more than a passing glance. If I'm honest, I didn't even go to college for a full year, and I certainly didn't share a house with any gung-ho athletic types. But as the movie unfolded, I felt more and more like I'd spent a lifetime doing all of those things; the details might not have been mine, but I swear the story was.
I imagine most people will feel this way during Everybody Wants Some!!, the new film from Richard Linklater, and of the many joys of his filmmaking, that may be the biggest. In his portraits of bygone eras, there's so much that resonates with the specificities of our own lives that without thinking, we white out the parts that don't and embrace the movie as speaking directly from the books of our lives. The touchstones being evoked here are more human than aesthetic — a change of time is just a change of scenery; people will always be people.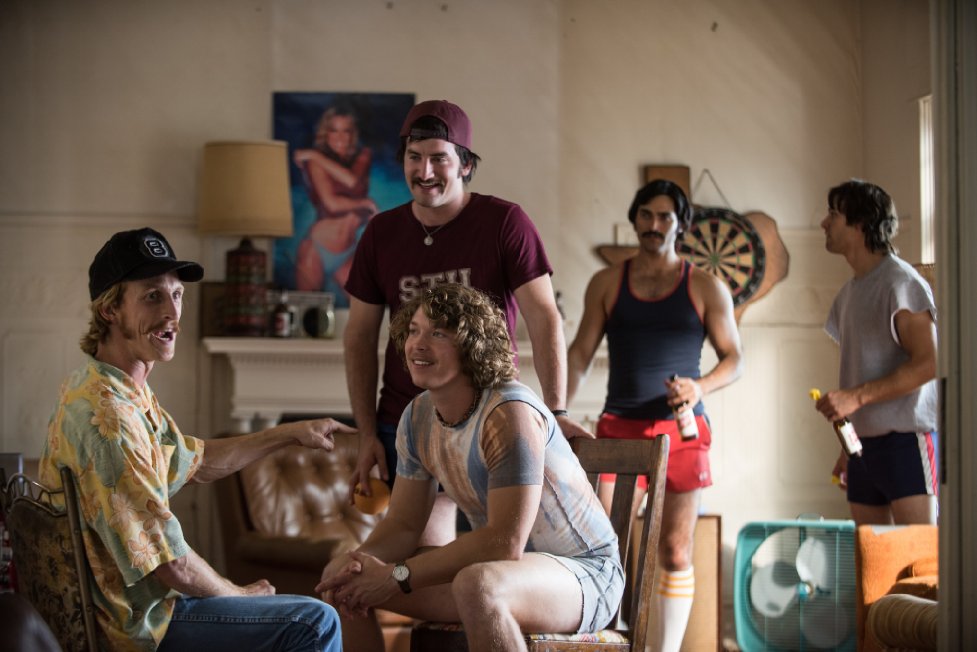 The movie, set over the last three days of summer vacation in 1980, is loosely centered around Jake (Blake Jenner) as he settles into his college baseball team's house and counts down the hours before classes begin Monday morning. I say "loosely centered" because in a sense it's not about Jake any more than it is any of his teammates. It's about all of them, the team as a family in the making; their jabs at one another, their infectious camaraderie, and their adolescent sense of competition.
In the manner of Linklater, any rigidity in screenplay is cast aside early on. The movie is better than to intrude on a good story with obligatory plot. There is no convolution, no intricate weavings headed toward a focus. What remains is a study of interaction that spills over into celebration. We spend the three days as any group of college kids would; drinking, drifting from bar to bar, getting laid, smoking weed, and throwing ping pong paddles at each other in fits of competitive rage. That might not seem like enough to support a nearly two-hour running time, but by showcasing these students behaving undisturbed in their element like creatures in a grassy wild, the movie allows them find their own stories and reveal themselves as people of vulnerability, however slight or buried. There is not a single character who doesn't shed in some small way the jock veneer we're ashamed to have taken at face value in the beginning. Some of them may be assholes, but by the end, they've become our assholes, and the film persuades you to see the difference.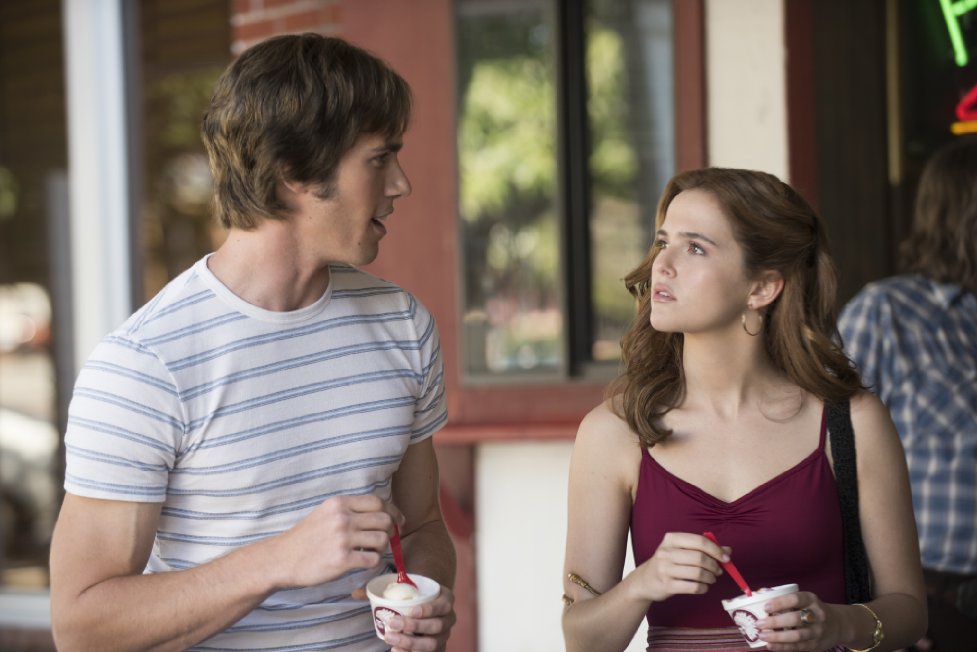 As I was walking out of the cinema after the film had ended, I picked up on two moviegoers complaining that the film had no story. This may very well be an issue for some people, although the film is so bursting with good scenes–– and even better dialog–– that I don't know how you'd ever stop to notice. Thankfully, the movie has a built-in litmus test: monitor your response to an early scene in a car in which five of our teammates sing along to one of many songs from its soundtrack. Not just a few seconds of the song, at least half of it if not most. If you find your patience wearing thin before it's over, this isn't the movie for you. Walk out, because there's no change thereafter. But if you're the kind of person who bobs their head to the beat through the entire thing, stick around. You're in for a rare treat.
Dazed and Confused; the Before trilogy; the titanic Boyhood; and now the  Everybody Wants Some. What a spectacular collection of films that is, and what a special thing they come together to say. With so many filmmakers indulging in nostalgia for its own sake, Linklater has taken it a step further and, perhaps without realizing it, devoted his work to a higher calling: demonstrating film-by-film just how little separates our day-to-day existences. The idea isn't that we're not all special but rather that in the quiet moments of our brief lives, the moments that make persons out of mere bodies, we are participating in something universal.
---
Spencer Moleda is a freelance writer, script supervisor, and motion picture researcher residing in Los Angeles, California. His experience ranges from reviewing movies to providing creative guidance to fledgling film projects. You can reach him at: [email protected]