Poll: Sanders and Clinton are now virtually tied nationally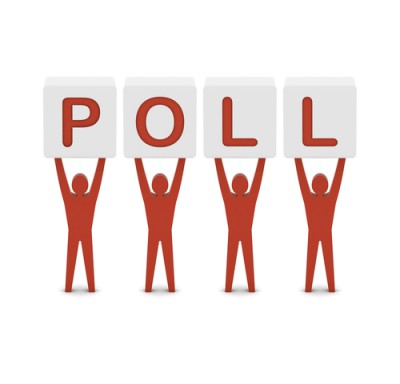 The Democrat race for the 2016 nomination has now been transformed. Former Secretary of State is as much a frontrunner with as awesome a lead nationally as seh was with her her impressive margin of victory in the Iowa caucuses.
Which means: NOT!
Sanders and Clinton are now locked in a virtual dead heat:
Vermont Sen. Bernie Sanders and former secretary of state Hillary Clinton are running even in a new national poll tracking support for the Democratic presidential race.

Clinton garnered 44% to Sanders' 42%, according to a Quinnipiac University poll released Friday. A sizeable 11% say they are undecided.

The poll appears to signal a dramatic tightening of the Democratic race following Clinton's razor-thin victory over Sanders in the Iowa caucuses.

The Quinnipiac poll is one of the first national surveys released since the Iowa results, so it is important to note it could represent statistical noise — trends won't be clear until more national polling emerges.

National polls conducted before the Iowa caucuses showed the Democratic race tightening, but with Clinton still leading Sanders by double digits. CNN's own national Poll of Polls from just before Iowa found Clinton at 53%, Sanders at 36% and former Maryland Gov. Martin O'Malley at 2%.
Clinton will have her work cut out for her. Right now it seems as if Sanders has what George H.W. Bush called "Big Mo." Also, Sanders and many of his supporters are now trying to within the Democratic Party to do to the word "moderate" what Republicans and conservative talk show hosts successfully have done to the word "liberal." The label "liberal" was indeed embraced with pride by liberals for years. After all, who SAYS it's intrinsically better for someone to be conservatives (OOPS! conservatives!)? Conservative politicians, writers and talk show hosts hammered the sneering, disdainful use of the word, and rather than stand by it, American liberals gave up and started to use the word "progressive." Even the liberal talk channel on Sirius XM became "progressive" talk.
So the word "progressive" was used (sort of like the use of "pre-owned cars" versus "used cars), with usual defense lawyer spins on why (because so many Democrats truly wanted to shed the liberal word and use the word progressive), but the reality is that GOPers and conservatives in particular turned it into a dirty word. Now Sanders and many of his supporters seem to be doing the same thing to the word "moderate."
I suspect very soon we'll be hearing the phrase DINO if this trend continues. (On a personal note, as an independent voter and someone who on SOME issues is moderate but on others more to the left and right I can't listen to Sanders when he starts using moderate a put down, even though he says some of my best friends are moderates. Why would I vote for someone who is openly using the phrase "moderate" to try and discredit someone. This basically now means that both political parties use the word "moderate" as a way to discredit politicos and effectively turn off people who consider themselves moderates.)

The reality is YES no one is inevitable in President races. External factors could intervene. A candidate who was a front runner could stumble, the person then taking the lead after could do or say something that's a serious mistake — even say or do something in a primary that dooms his/her candidacy in the general.
Probes into Clinton's emails could be painted as treason, before any real verdict is in. On Twitter, some Republicans are already calling Socialist Sanders a "communist"; in these days of nuance who cares that socialist governments in Europe and elsewhere have almost always been enemies of communism and have in many ways provided effective government that better takes care of some needs that American government cannot and will not.
YES given some circumstances we could have a President Sanders, or a big Republican victory. We could have a President Hillary Clinton. We could have a President Donald Trump. All the pundits that say "impossible" have had to (out of sight) eat their previously self-confidentially expressed words as this (and other) Presidential cycle has show many of their predictions to be guess work or opinions based on elections that don't apply to this year.
The poll shows how the Democratic Party is now effectively split. The Democratic establishment also fears Sanders will hurt races down the ticket and, according to The Hill, has started to "gang up on Sanders."
As the race stands today two things have come out via new reporting: 1)Sanders is expected to win big in New Hampshire and needs a big win and 2)Clinton has basically given up on New Hampshire and is quickly moving to shore herself up for the next battlegrounds.
Given Democrats' historic propensity for sitting out an election to teach their party a lesson because their favored candidate did not win, or (laughingly) suggesting there is no difference between the Democrat who they didn't support and a Republican (thus frittering away their advantage on the Supreme Court — which may offer the next President three appointee slots) will this be an updated nursery ryhme?

Bernie and Hillary sat on a wall,
(INSERT HAME OF WINNER HERE) had a great fall,
No DNC bigwigs and no Obama friends,
Could put the Democratic Party together again.
For years the talk has been about the great GOP divide, now accentuated by the rise of nationalist-populist-exclusionary politician Donald Trump.
Now it's time to seriously wonder if the Democrats will pull together in the end or decide to teach their party a lesson and give GOPers a chance to consolidate their party's hold on the Supreme Court. To the victors go the spoils; after the election — as the winning party keeps its promises to those who vote for it — to the losers go the whines.