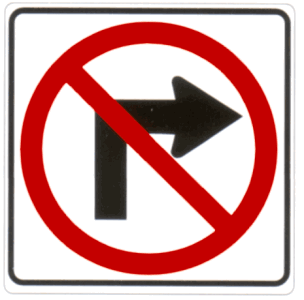 Fox News, increasingly shunned and challenged by Democratic candidates and progressive bloggers, has canceled a highly touted debate — a watershed development that could have implications on several fronts:
Fox News and a black political group say they will not hold a Sept. 23 Democratic presidential debate in Detroit, which the leading candidates already were planning to skip.

A new date had not yet been set, Fox News spokesman Michael Murphy said Thursday.

The campaigns of U.S. Sens. Hillary Rodham Clinton and Barack Obama and former Sen. John Edwards had said they would not participate in the debate. Opponents have criticized Fox as biased against Democrats.
(But doesn't Fox tell viewers it is "fair and balanced?" Or was that Bill O'Reilly assuring everyone of that on his Fox News show?)
The debate, co-sponsored by the Congressional Black Caucus Political Education and Leadership Institute, was to have been held at the Fox Theatre.
This debate has been highly controversial from the start, coming among a major change in attitude of key Democratic candidates to decline to participate in a Fox News debate. Some expressed dismay over how the CBC could ever go into partnership with Fox in the debate.
There is an inherent risk in this, though. It probably won't be long before some Republicans are pressured to follow suit and decline a debate on CNN or some other outlet as a kind of "SO THERE!" statement. Part of the problem is Fox News' business model: it's essentially highly-partisan, polarizing talk radio transferred to the TV screen coupled with a news operation. And its anchors are often under fire for going easy on Bush administration members and Republicans and for coming down hard on Democrats.
Yet, a larger issue is whether candidates of EITHER party (the Democrats when it comes to Fox News and the Republicans when it comes to You Tube) are showing their best stuff when they refuse to jump into the lions' den and prove how they can and do handle ideological predators who lured them in for the show of battle.
In 1960 John F. Kennedy faced those who most opposed him on his religion and proved he could make his case confronting his most determined critics.
Welcome to the 21st century…
But there are different views on this development. A few:
The netroots worked very hard on this, and deserve a lot of credit for the outcome.
For the Democrats, this completes a rather sorry episode in which they ran like frightened children from the nation's most popular cable-news channel. The Republicans came under scorn for resisting the YouTube debate on CNN, but most of them have already agreed to a rescheduled CNN/YouTube event closer to the primaries. (Mitt Romney has not yet committed to it.) Pundits and bloggers claimed that the GOP was running scared. The GOP, however, has already done a debate with talking head Chris Matthews as a moderator, while the Democrats have not bothered to venture into any forum less friendly than Keith Olbermann's studio.

What about that? Will liberal pundits bloggers level the same criticism against their own candidates for making the CBC look like doormats and running away from Brit Hume? We'll wait to see, but I'd advise people not to hold their breath.
—skippy scores it "netroots -1; Fox Noise – 0″ and writes:
score another win for blogtopia and yes, we coined that phrase…skippy himself sent $50 to sen. edwards to reward him for being first to pull out of that debate (and now skippy keeps getting more emails asking for more money…go figure!)
The Nutroots whined and cackled about Republican heavyweights (such as Mitt Romney) not wanting to participate in taking silly questions from snowmen at a CNN/YouTube "debate" (which is back on, BTW) like the Dems did last month, but they themselves can't stomach the possibility that they might actually be asked tough questions at a real debate from a major news network that isn't liberal-friendly like the rest of them. I mean, God forbid they step out of their comfort zone.

Losers, all.
Many bloggers, including James Rucker and Color of Change, gave voice to the opposition to this debate, and let the CBC Institute know that this partnership was not only unacceptable, but embarrassing. This is the network that ran the bogus "Madrassa/terrorist" story about Barack Obama, a "newschannel" where Mary Matalin called black civil rights leaders attending Coretta Scott King's funeral racist, a channel where Faux News host John Gibson called for the birth of more white babies because he's afraid of the country being overrun with minorities.

That debate won't be missed.
Our long national nightmare is over. Finally, FINALLY, the plug has been pulled on the abomination that was to be the CBC-Fox "News" Democratic presidential debate.