Report: U.S. officials suspect Russia in mystery 'attacks' on diplomats in Cuba, China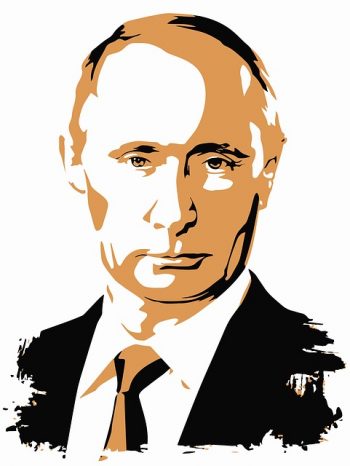 It's now believed that Russia may have been involved in more than helping defeat Democrat Hillary Clinton in 2018. Intelligence agencies now believe Russia may be involved in ongoing mysterious attacks on the health of American diplomats abroad, NBC News reports. NBC News used five sources for it's report:
Intelligence agencies investigating mysterious "attacks" that led to brain injuries in U.S. personnel in Cuba and China consider Russia to be the main suspect, three U.S. officials and two others briefed on the investigation tell NBC News.

The suspicion that Russia is likely behind the alleged attacks is backed up by evidence from communications intercepts, known in the spy world as signals intelligence, amassed during a lengthy and ongoing investigation involving the FBI, the CIA and other U.S. agencies. The officials declined to elaborate on the nature of the intelligence.

The evidence is not yet conclusive enough, however, for the U.S. to formally assign blame to Moscow for incidents that started in late 2016 and have continued in 2018, causing a major rupture in U.S.-Cuba relations.

Since last year, the U.S. military has been working to reverse-engineer the weapon or weapons used to harm the diplomats, according to Trump administration officials, congressional aides and others briefed on the investigation, including by testing various devices on animals. As part of that effort, the U.S. has turned to the Air Force and its directed energy research program at Kirtland Air Force Base in New Mexico, where the military has giant lasers and advanced laboratories to test high-power electromagnetic weapons, including microwaves.

Although the U.S. believes sophisticated microwaves or another type of electromagnetic weapon were likely used on the U.S. government workers, they are also exploring the possibility that one or more additional technologies were also used, possibly in conjunction with microwaves, officials and others involved in the government's investigation say.

The U.S. has said 26 government workers were injured in unexplained attacks at their homes and hotels in Havana starting in late 2016, causing brain injuries, hearing loss and problems with cognition, balance, vision and hearing problems. Strange sounds heard by the workers initially led investigators to suspect a sonic weapon, but the FBI later determined sound waves by themselves couldn't have caused the injuries.
And:
This year, one U.S. worker in China was diagnosed with similar symptoms after hearing bizarre sounds in Guangzhou, and more from China are being tested.

The precise motive remains unclear, but the incidents have driven a wedge between the U.S. and Cuba that has led Washington to remove most of its diplomats and spies from the island. Early in the investigation, senior U.S. officials raised the possibility the illnesses were unintended consequences of some new spying technology. But the fact the incidents continued long after they became publicly known has cast doubt on the possibility that the damage was accidental.

In testimony before Congress last week, State Department officials were unanimous that the incidents should be considered "attacks."

"The State Department has come to the determination that they were attacks," Ambassador Peter Boode, who leads the task force responding to the incidents, told a House Foreign Affairs Committee panel.

A U.S. official separately tells NBC News that the U.S. has "no reason to believe this was anything but an intentional act."
An @NBCNews exclusive: After more than a year of mystery, Russia is the main suspect in the sonic attacks that sickened 26 U.S. diplomats and intelligence officials in Cuba. @MitchellReports has the latest. pic.twitter.com/NEI9PJ9CpD

— TODAY (@TODAYshow) September 11, 2018
Putin, unchecked by Trump, suspected in deliberate attacks on US diplomats: https://t.co/HxYeyRBJVf @mitchellreports @NBCInvestigates @InvestigateRU

— Frank Figliuzzi (@FrankFigliuzzi1) September 11, 2018
Wow! Will Trump do anything to hold Russia accountable?

"Intelligence agencies investigating mysterious "attacks" that led to brain injuries in U.S. personnel in Cuba and China consider Russia to be the main suspect." https://t.co/xLa5uvnpOG

— Amy Siskind (@Amy_Siskind) September 11, 2018
NBC reports that Russia is the suspect in the investigation into the microwave attacks in Cuba and elsewhere against American diplomats.

You know Russia, that country headed by the man that @RealDonaldTrump will never criticize.

— Doug Mataconis (@dmataconis) September 11, 2018
This is what many had suspected: Russia is behind attacks on US diplomats in Cuba.

Russia, not the US, wants a new Cold War. Seeing a weak incoherent Trump admin, they're instigating, crossing old red lines. Urgent that we respond and reestablish redlines https://t.co/gk5OzxjJIQ

— Max Bergmann (@maxbergmann) September 11, 2018