Will robots steal your work or work with you?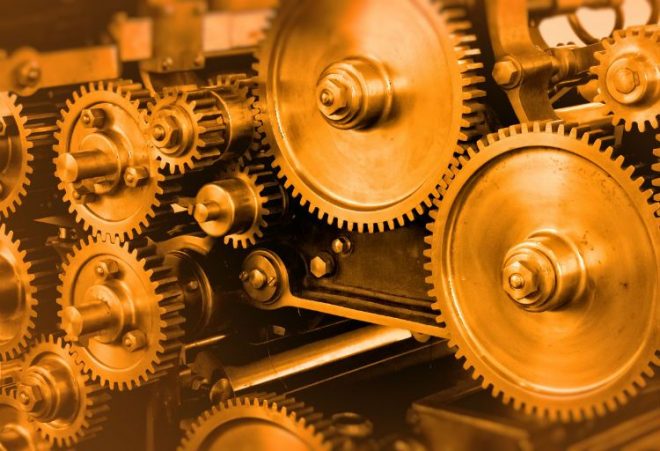 by Megan Ray Nichols
The Terminator films showed us a future where robots and subsequently AI had crushed the human race and taken over the world, plunging it into a post-apocalyptic pit of destruction and despair. While that certainly seems like the far-fetched musings of a Sci-Fi flick, it's possible something similar may come about — only, the robots aren't coming for our lives. They're supposedly coming for our jobs.
It is estimated that 40-50% of all jobs will be automated over the course of the next two or three decades, which equals close to 2% of all jobs annually.

The Rise of Automation
Automation is better than human power for a lot of reasons. Robots will never tire or grow weary after working long hours. In addition, robots can be relatively less expensive over time and provide greater returns in terms of manpower. When programmed properly, they can also have a lot fewer hiccups creating products in manufacturing and development.
It's no wonder people are scared robots will soon take over. But it's important to keep in mind that this is incredibly biased thinking. While many are afraid they're going to lose jobs to AI, automation systems and robots, the reality is job loss to them is actually 12 to 15 times lower than economic indicators would suggest.
Why? Even though the U.S. Department of Labor estimates production, farming, fishing and forestry occupations will shed over 330,000 jobs by 2024, employment for 602 occupation types — out of a total 819 — is expected to grow considerably. The other 217 occupations will see declining numbers yes, however the growth offsets a lot of the opportunities being lost, since there are plenty of openings elsewhere.
So, no, robots are not actually going to steal your job. At least not yet.
What Will Really Happen Then?
As the technology advances, it's more likely you will be working alongside robots and automated systems. After all, they still need to be supervised. It's no secret electronics and technology are prone to failure, just like humans.
Then, there's the point that some work just can't be done by a machine. That claim in itself sounds like something someone much older who has their mind set-in-stone would say — but it's the truth, believe it or not. Industries that cannot be disrupted include:
• Creative arts
• Professional sports
• Healthcare and medicine
• Education
• Quality assurance
• Politics
• Law
• And more
We're not going to delve into the specifics of why there's really no need. Just understand that not everything will be overtaken by AI, robots and automation. It's not a viable solution for every industry or market.
That doesn't mean these technologies can't be used within those industries in some capacity. In the medical industry, for example, automation of medical records or EHRs (electronic health records) could significantly improve healthcare for patients and professionals. But to use it, someone will still need to be behind the wheel.
Additionally, industrial robotics are being used to enhance manufacturing processes and shape the future of the industry — to improve efficiency — as opposed to replacing humans entirely.
Jobs Will Be Lost, But They Will Also Be Gained
Yes, as the stats indicate, there will be jobs lost. That means some people will need to shift industries or careers. This is unfortunate, but it is the nature of the world today. It has been happening for decades, if not centuries.
The important thing to note is that even though some jobs and opportunities will be lost, others will also be opened up. For every system or robot that is put in place, there will need to be a mechanic or professional to monitor and maintain it. In addition, software engineers will need to design the core programs that drive these machines. This is merely scratching the surface with a generalized example.
These systems will ultimately open up many new and different opportunities, and if you play your cards right, you can end up in the green.
How Are Robots Used Today?
Robots are already being used for a great many things. Amazon has deployed automated systems for their local stocking and shipment facilities. NASA and General Motors built a robotic astronaut to help man the International Space Station. Toyota unveiled testing plans for a system called the Human Support Robot (HSR) which is designed to assist the disabled.
Robots are making a positive impact in nearly every industry from medical to agriculture and manufacturing to public safety. The implications are tremendous, but there's also no need to worry. Despite claims, it doesn't look like robots are going to replace humans anytime soon.