UN, climate change and killer smog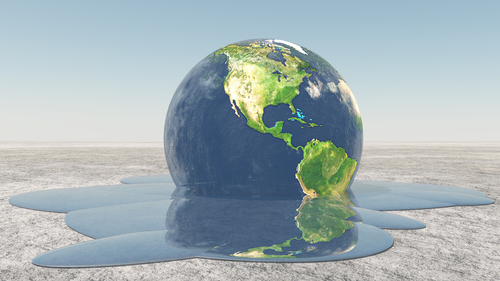 The impenetrable killer smog currently blanketing northern India and large chunks of Pakistan illustrates the urgency of advancing more quickly on the United Nations agenda for anti-pollution and climate change.
A two-week United Nations conference in Bonn, Germany, was struggling hours before its end to find something useful on which all countries might agree. They are trying to carry forward the Paris climate agreement signed by more than 195 countries in 2015.
President Donald Trump's low-level delegation to Bonn was mocked and jeered by protestors and delegates from nearly 200 countries because it argued in favor of smog-creating fossil fuels, including coal and oil.
UN Secretary-General António Guterres got an ovation when he said climate change is the "defining threat of our time … Atmospheric levels of carbon dioxide are higher than they have been for 800,000 years."
A sliver of positive news was the launch of a new 19-nation alliance to phase out coal by 2030 but its use is already low in member countries and major coal producers like Australia did not join. Britain and Canada led the way but electricity from coal is just two per cent in Britain, down from 40 per cent in 2012.
Climate change and smog are like one-two punches. Climate change is already delivering fatal blows through devastating floods, fires, extreme storms and droughts in the US and around the world.
Smog from carbon emissions is causing slower deaths by a thousand cuts. Deadly air and water pollution kill 2.5 million people in India each year and 1.8 million in China, the medical journal Lancet reports.
It estimates that world pollution kills at least nine million people and causes welfare losses of at least $4.6 trillion a year, equivalent to more than 6% of global GDP. The World Bank estimates that environmental pollution can cause losses of 10 per cent of GDP.
The World Health Organization says air and water pollution are among prime causes of deaths from cancer and other diseases of the lungs, heart, stomach, liver and esophagus, accounting for 30-50 per cent of the global total. Air pollution alone kills more people than malaria and HIV/Aids combined.
Apart from contradictions inherent in unwieldy negotiations, the Bonn conference is burdened by Trump's decision to withdraw from the Paris accord although the extrication process will take at least two years.
The decision was a heavy blow for poorer nations because they are losing hope that rich countries will fulfill a promise to increase climate financing to US$100 billion a year by 2020. It is now on the far back burner in Bonn.
Both China and India were the main obstacles to a climate accord in the past but are now enthusiastic supporters of vigorous measures because smog is exploding health care costs and fueling social unrest.
The Bonn meeting's main purpose was to strengthen voluntary pledges made by governments in Paris to reduce carbon emissions and prevent global temperatures from rising by more than two degrees centigrade.
The pledges are not legally binding and there is no punitive mechanism to enforce compliance. Yet, only a minority of signatories has declared pledges and they fall well short of the necessary cuts.
Temperatures could rise by three degrees in coming decades significantly worsening the intensity and frequency of extreme weather events and disease-causing smog.
Guterres offered some half-hearted optimism. "Massive economies such as China and India are on track to surpass their Paris pledges. Carbon markets are growing and merging," he said.
"For years, many insisted that lowering emissions would stifle growth, and that high emissions were the unavoidable cost of progress. Today that dogma is dead. We are beginning to de-couple emissions from economic growth."
India and China are soldiering on. Carbon emissions from China are expected to peak by 2030 and the price of solar power in India has fallen to three cents a kilowatt hour, on a par with coal.
Some Chinese measures are paying off. Environment minister Li Ganjie said last month that PM2.5 density, which is lethal, fell by 33 per cent in the Beijing area in 2013-2016 and coal usage fell by half.
Heavy air pollution in Beijing dropped from 58 days in 2013 to 39 days in 2016, according to the Air Quality Index (AQI).
The Institute for Sustainable Development and International Relations estimates that China might have over $90 billion of unrecoverable investments in coal assets by 2030 because of Beijing's new anti-pollution policies.
Risking such losses on coal plants built after 2005 illustrates President Xi Jinping's determination to generate 42 per cent of energy needs through renewable sources like solar and wind by 2030.
Prime Minister Narendra Modi also seems determined to move away from coal towards renewable energies. India is the world's fourth largest emitter of carbon pollution after China, the US and Europe.
Bloomberg New Energy Finance reports that Indian solar capacity increased by 370 per cent to 12GW, and three times as much (37GW) will be added by 2020. By 2040, coal will no longer be the dominant power source.
Modi wants to install 40GW of small rooftop solar units and electrify 18,000 villages by 2022 but the small projects are hard to fund because banks are risk averse.
Trump's insistence on coal seems out of touch with the world but his special advisor George Banks was not wrong when he told the conference, "Without question, fossil fuels will continue to be used, and we would argue that it's in the global interest to make sure when fossil fuels are used that they be as clean and efficient as possible."
Ignoring this would indeed be like burying "our heads in the sand", since renewables are just a small sector despite their 5.4 percent growth every year.
Graphic: shutterstock.com