Ugly, Ugly, Ugly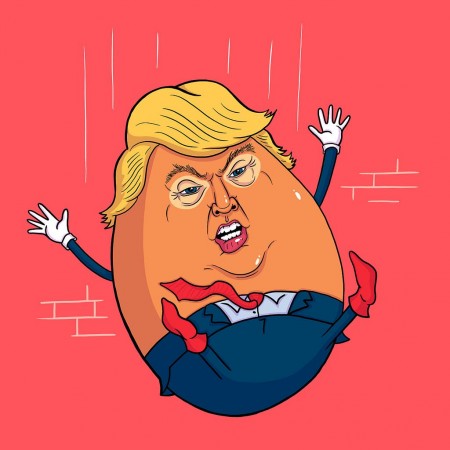 This whole campaign has been the tawdriest and dirtiest in American history and the last debate followed the same trajectory. Trump tried to deflect his remarks about sexual abuse of women and the women who have come forward with stories of unwanted attention by The Donald. Hillary tried to minimize her email carelessness and the effects of the Wikileaks dump, which really didn't have any damning information though Trump tried to make it seem that way.
However, the issue that Trump has focused on recently has been his take that the election is rigged by Hillary and the liberal media, though he has produced no evidence to validate his claims. The danger of course is how his base will respond to these claims and the way it could delegitimize a Hillary victory. The most surprising element of tonight's debate was Trump's refusal to agree to accept the results of the election if Hillary wins. He said he would evaluate everything that happened before considering whether or not to accept the results.
This denigration of the American electoral process by a presidential candidate goes to the very heart of American democracy. His refusal to accept his loss would delegitimize a victory by Hillary Clinton and would make American democracy the laughingstock of the world. America could no longer talk to other nations about their abuse of human rights or dictatorial regimes that disregarded the will of the people in elections. America's foreign policy goals would have to be abandoned and American diplomats would have to make excuses for our electoral process and any attempts to support democracy in other parts of the world.
Even more dangerous, however, would be the large number of Trump supporters who would also refuse to accept the results of the election which they felt had been rigged, following the line of their leader. This could cause violence and even rebellion in parts of the country and an unwillingness to obey the laws of the federal government and the new Supreme Court. Trump was playing with fire and didn't care about the destruction he might ignite for American democracy. As it has always been, it was all about Trump.
Resurrecting Democracy
www.robertlevinebooks.com