The Eagle Has Landed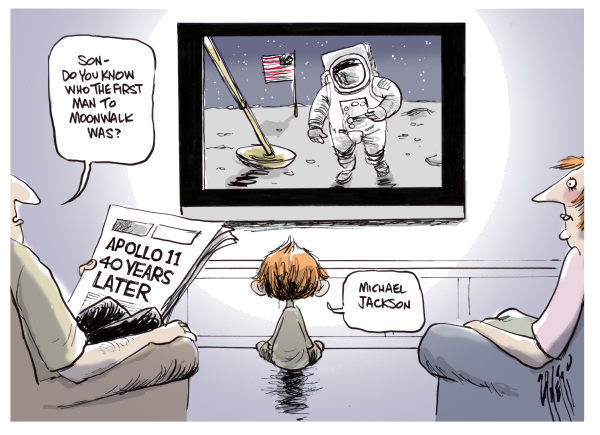 Forty years ago today, July 20th, 1969 and for a instant in time we were united in celebration. I was still a baby when this happened but I have spoken to family members who talk about how everyone was watching and holding their breath. Children watched their fathers cry as they watched a human being step foot on the surface of the moon.
Indeed I don't know that any of us who were not alive that day can truly share the significance of that moment, which man consider to be one of the greatest in recorded history.
I'd welcome comments and stories from anyone who remembers that special day.
Perhaps someday we can share that joy again.


Cartoon by Paul Zanetti, Australia. This cartoon is copyrighted and licensed to appear on TMV. All Rights Reserved. Unauthorized reproduction prohibited.