The Sky Is Falling: Russian Tupolev Tu-154 'Soars' Over the Capitol, Pentagon…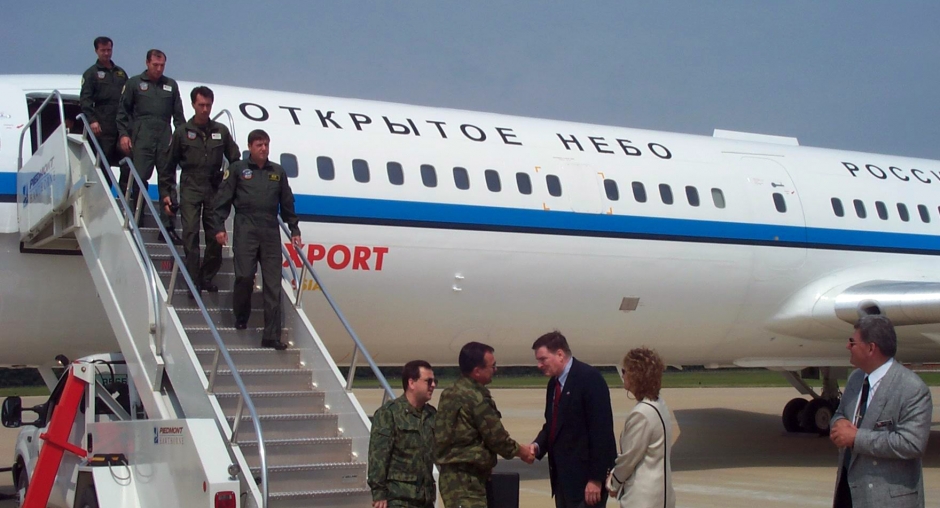 The headlines this morning screamed "Russian surveillance plane soars over the Pentagon, Capitol and other Washington sites," "A Russian military jet flew over the US Capitol and Pentagon at a low altitude"
A Russian surveillance plane soared through secure airspace over Washington on Wednesday, presumably collecting intelligence as it traveled near the Pentagon, the Capitol and other government buildings, two U.S. officials said.
But the details are in the "nut graphs" and in the Treaty on Open Skies.
The flights are part of the "Treaty on Open Skies," the United States, Russia and 32 other countries have signed. It entered into force in 2002. More than 1,200 flights have been conducted over signatories' countries under the treaty.
The U.S. State Department:
The Treaty on Open Skies establishes a regime of unarmed aerial observation flights over the territories of its signatories. The Treaty is designed to enhance mutual understanding and confidence by giving all participants, regardless of size, a direct role in gathering information through aerial imaging on military forces and activities of concern to them. Open Skies is one of the most wide-ranging international arms control efforts to date to promote openness and transparency in military forces and activities.
A US crew flying under the Open Skies Treaty over Russia pose next to their OC-135B aircraft, in Ulan-Ude, Russia, 3 March 2006.(OSCE photo)
Now the "nut graphs."
The Russian Air Force Tupolev Tu-154 on Wednesday afternoon passed at around 3,700 feet over downtown Washington and Joint Base Andrews in Maryland, where Air Force One is based, according to tracking website Flightradar24.

The jet is authorized to enter P-56, the highly secure airspace surrounding the White House.

A second flight by the same jet is planned for between 5 p.m. and 6 p.m. Wednesday, when the Russian jet will overfly Bedminster, New Jersey, where President Donald Trump is vacationing, according to two people familiar with the US government-approved flight.
The Russian Air Force Tupolev Tu-154 aircraft made the flight through the Treaty on Open Skies, which Russia, the United States and 32 other nations have signed. The treaty established criteria under which countries can make unarmed observation flights over the soil of other treaty members in an effort to promote transparency and international arms control efforts, according to the State Department.
While some have argued "that Russia may be taking advantage of the treaty," Pentagon spokesman, Navy Capt. Jeff Davis, defended the program to reporters last year, according to the Washington Post:.
We have to remember that while we have pretty good intelligence on a lot of the world, a lot of other countries don't necessarily have that great of intelligence on us…So, in the interest of transparency and miscalculation on their part, sometimes it's worthwhile to allow them to have a look at what you're doing or what you're not doing.
So, "Americans should sleep well at night."
Lead photo: Members of a Russian crew come off their Tu-154 aircraft as they arrive in the United States, July 2000, before a flight under the Open Skies Treaty.(OSCE photo)