India angry with US for arresting diplomat & retaliates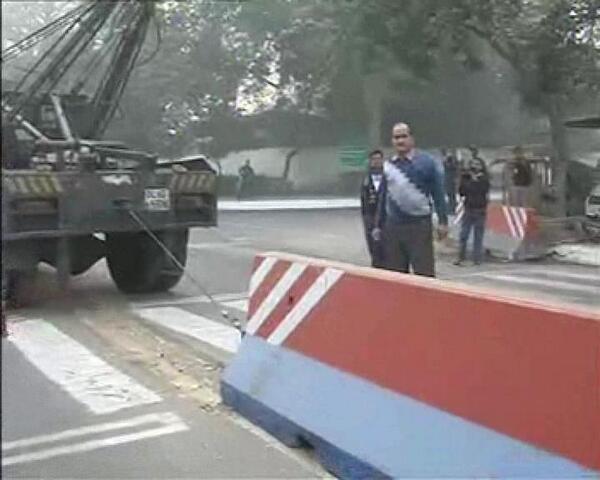 New Delhi not only summoned the US ambassador to register its protest against the arrest of a senior Indian diplomat in America but also initiated a series of steps to strip US diplomats and their families of privileges, including withdrawing all airport passes and stopping import clearances for the embassy. Asking all American consulate personnel and their families to turn in their ID cards immediately, the Indian government has also sought key information such as salaries paid to all Indian staff employed at the American consulates and by consulate officers and families including as domestic helps.
The Indian diplomat Ms Devyani Khobragade, 39, was arrested on Thursday on the street in the US while she was dropping her daughter to school and was handcuffed in public. She was later released on a $250,000 bail. She has been accused of lying on the visa application for an Indian national who worked at her home from November 2012 to June 2013 for less than four dollars an hour.
Undeterred by the Indian government's strong reaction, the US administration "virtually justified the reported strip search by New York police of Indian diplomat Devyani Khobragade, saying 'standard procedures' have been followed during her arrest. Diplomatic Security, which is under the State Department purview, followed standard procedures during her arrest," State Department Deputy Spokesperson Marie Harf told reporters at her daily news conference. More here…
Meanwhile India's main Opposition party the BJP asked the Central government to arrest homosexual partners of US diplomats. More here…
(Photo above shows Delhi police removing security barricades from outside the US embassy in New Delhi as part of retaliatory measures to protest against Indian diplomat's arrest in America.)