Honoring American Indian and Alaska Native Military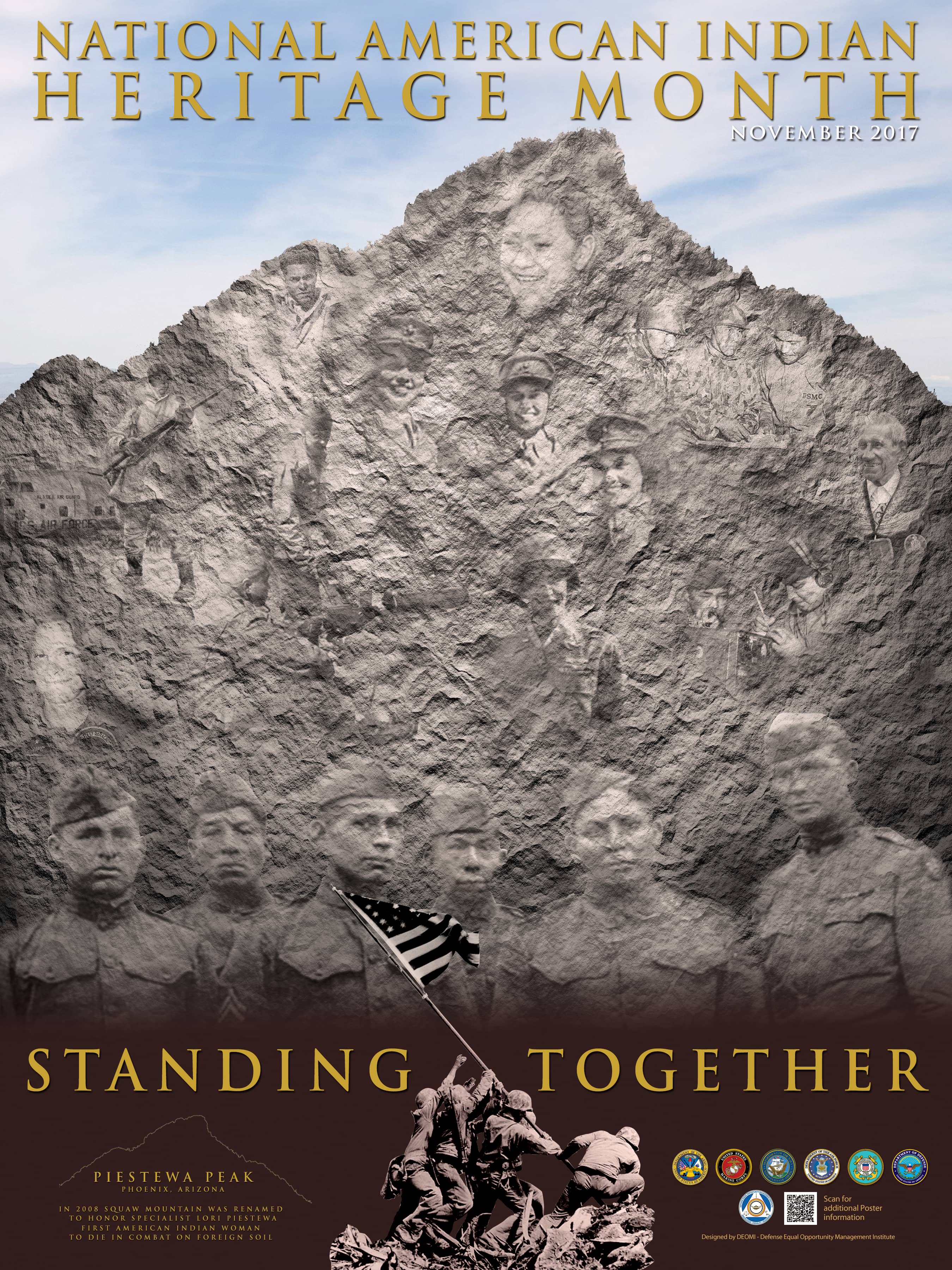 Today is the last day of November.
It is also the last day of "American Indian (and Alaska Native) Heritage Month."
Although a lot of attention has been placed –rightly so — on the patriotism and bravery of Native American "code talkers," we would be remiss to turn the calendar page without spending some time on how American Indians and Alaska Natives have contributed and continue to contribute to our national defense and, in doing so, have earned our nation's highest honors for valor and heroism, including the Medal of Honor.
The Department of Defense has a series of articles devoted to such achievements and contributions here.
Just a few excerpts from a declaration by M. Kurta, Performing the Duties of the Under Secretary of Defense for Personnel and Readiness:
"From the Revolutionary War to present-day missions around the world, American Indians and Alaska Natives have contributed and continue to contribute greatly to national defense. These patriotic Americans have served our military forces and participated in every major conflict since the time General George Washington enlisted their help in America's fight for independence. During World War II, Native American military personnel encoded messages in native languages to prevent enemy code-breakers from deciphering sensitive information. Combining their unique talents with their resilient spirit, American Indians and Alaska Natives have valiantly served our military throughout our Nation's history. American Indians and Alaska Natives continue to enrich this great Nation with traditions of the past and innovation for the future."
And just a few numbers: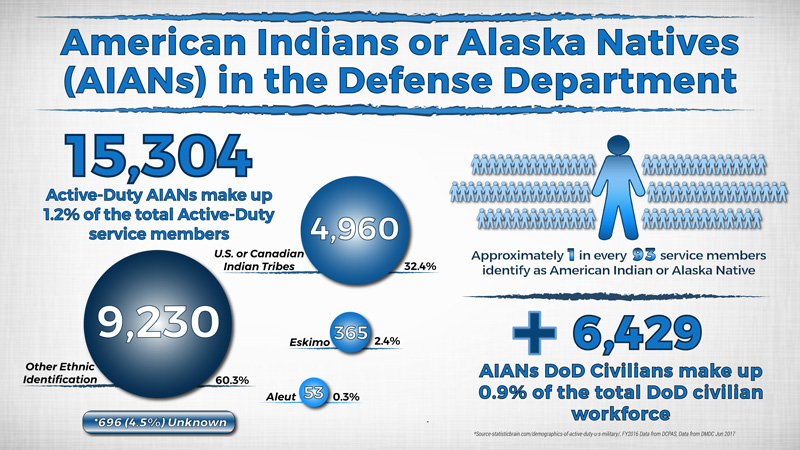 We will now let the images do the talking – old and grainy as some may be.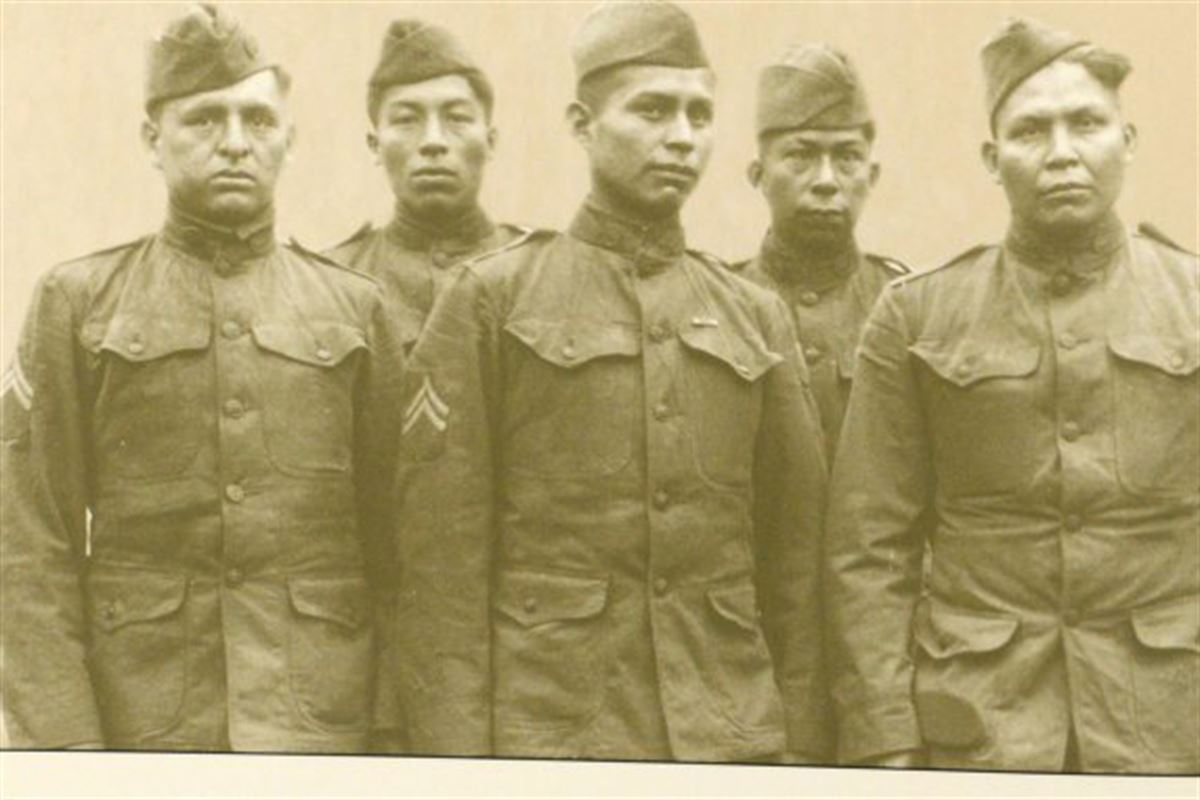 Choctaw soldiers pose for a photograph in 1918. During World War I, units in the 36th Infantry Division used Choctaw soldiers, and a code based on their language, to send messages in combat. Army photo.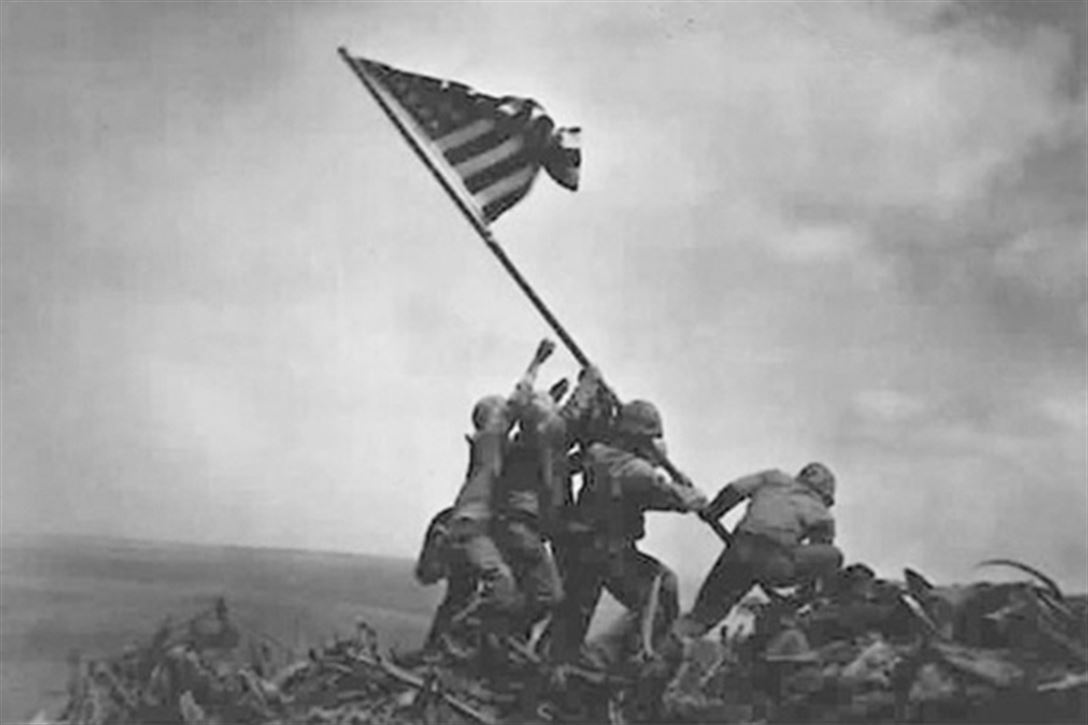 Marine Corps Pfc. Ira Hayes, left, a Pima from Arizona, helped four fellow Marines and a Navy corpsman raise the second flag on Mount Suribachi, Japan, Feb. 23, 1945. National Archives photo.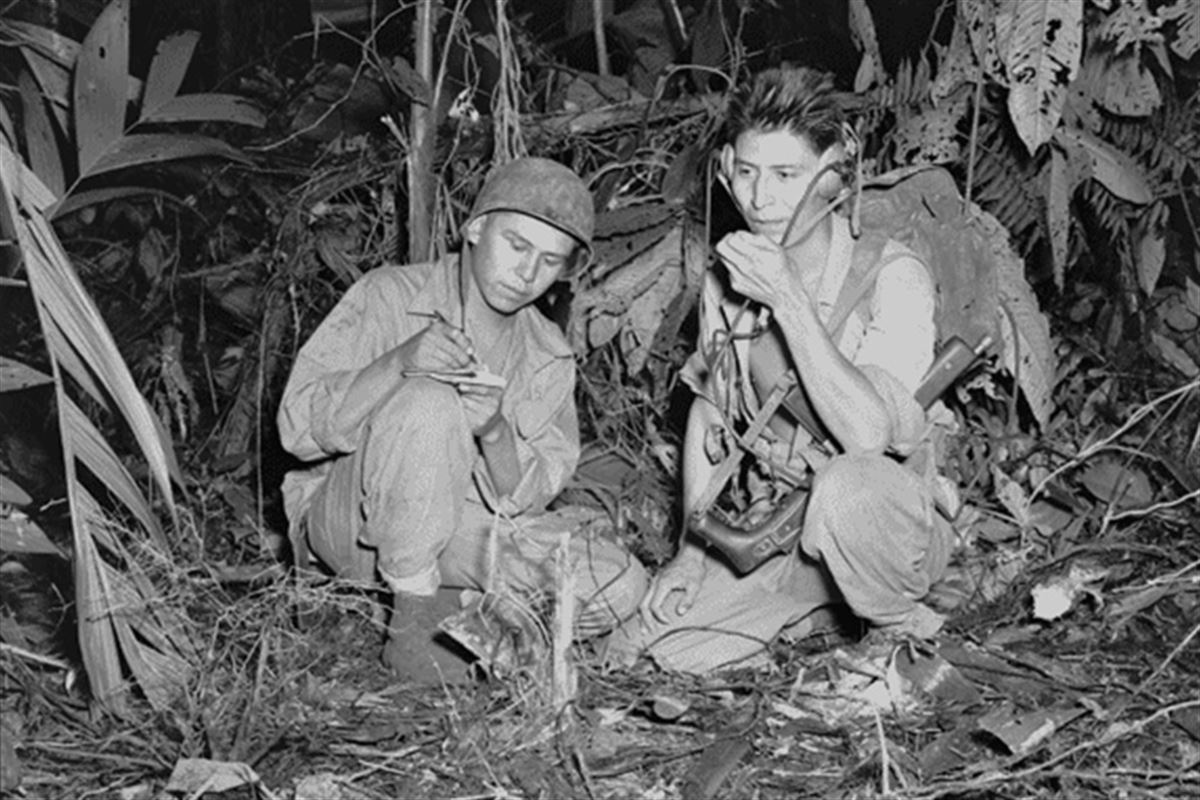 Navajo Code Talkers Marine Corps Cpl. Henry Bake, Jr. and Pfc. George H. Kirk use a portable radio near enemy lines to communicate with fellow Marines in December 1943.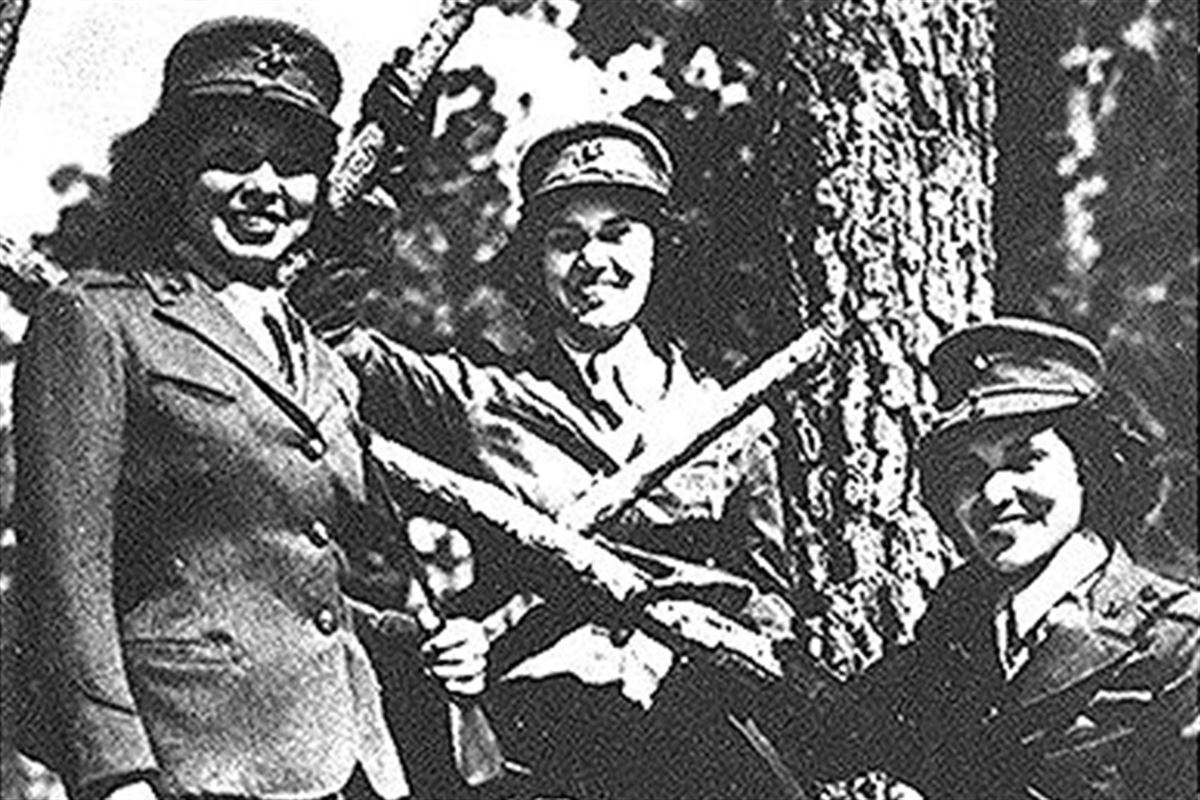 Marine Corps Reservists Minnie Spotted Wolf, Blackfoot, Celia Mix, Potawatomi, and Viola Eastman, Chippewa, pose on Camp Lejeune, N.C. in October 1943. U.S. Marine Corps photo courtesy the National Archives and Records Administration.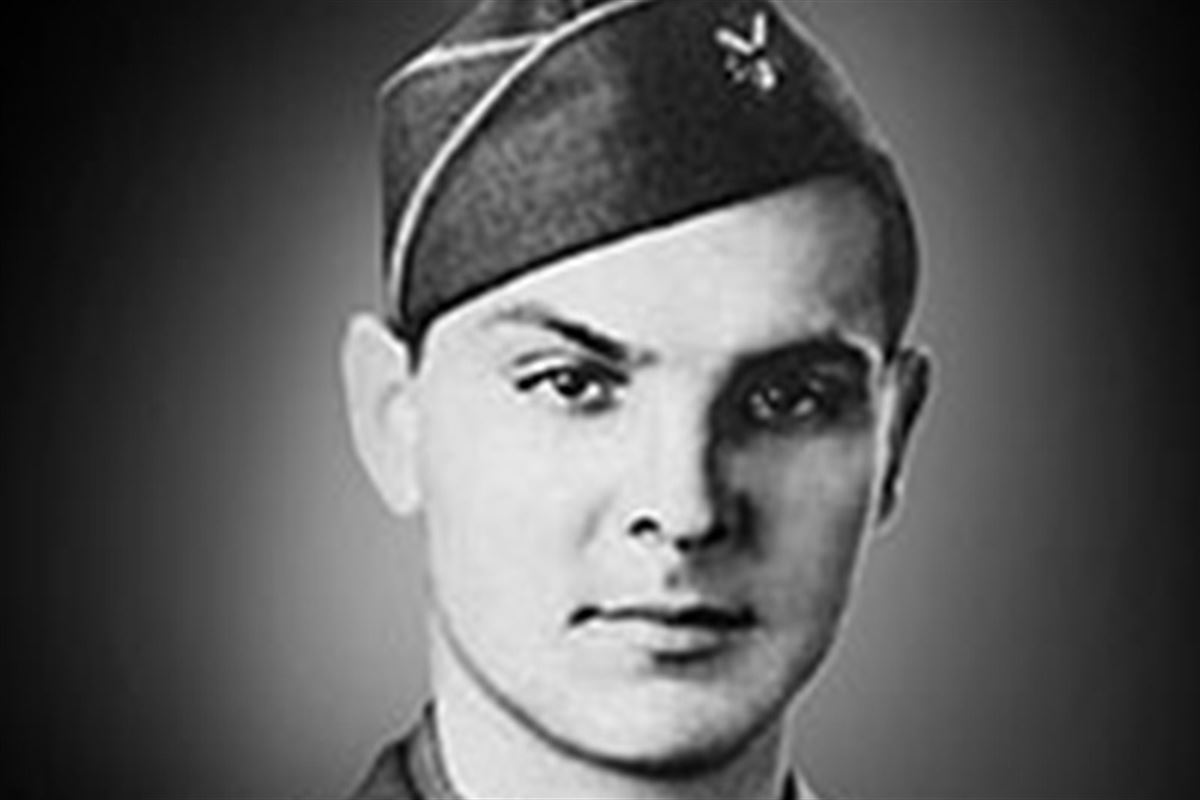 Army Pfc. John Reese, Cherokee, was posthumously awarded the Medal of Honor on Oct. 19, 1945, for heroic actions in the Philippines during World War II. Reese and a fellow soldier separated from their platoon and held off over one hundred approaching Japanese at the Paco Railroad Station. At times, Reese purposely drew enemy fire on himself to provide his comrade with the opportunity to fire unobstructed. Reese was killed while attempting to return to the American line when he ran out of ammunition. Department of Veterans Affairs photo.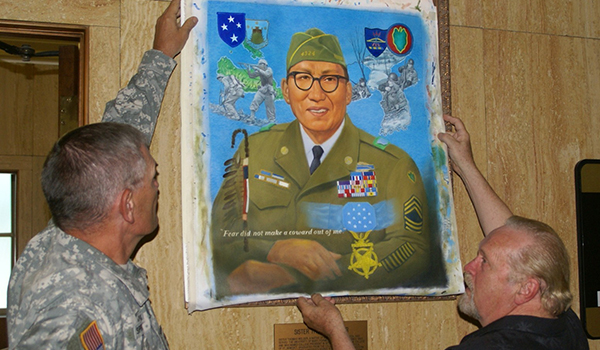 Maj. Gen. David Sprynczynatyk (left), North Dakota adjutant general and Vern Skaug preview ND National Guard Master Sgt. Woodrow W. Keeble's official "N.D. Rough Rider" portrait at the N.D. State Capitol on July 17, 2008. Keeble was awarded the "Rough Rider" award on July 23, 2008, after he received the Medal of Honor posthumously. Skaug painted this portrait along with 20 others for the capitol gallery. Photo by Bill Prokopyk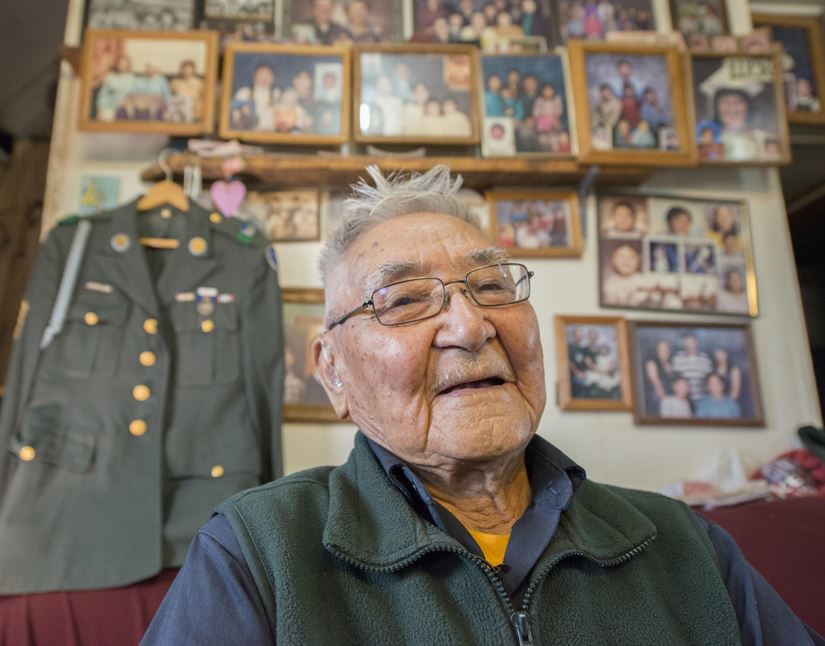 Retired Sgt. 1st Class Sam Jackson, who served in the Alaska Territorial Guard during World War II, poses for a photo inside his home in Kwethluk, Alaska, Sept. 23, 2017. Jackson and more than 6,300 native Alaskans voluntarily joined the territorial guard to defend their homeland against a potential invasion from Japanese forces.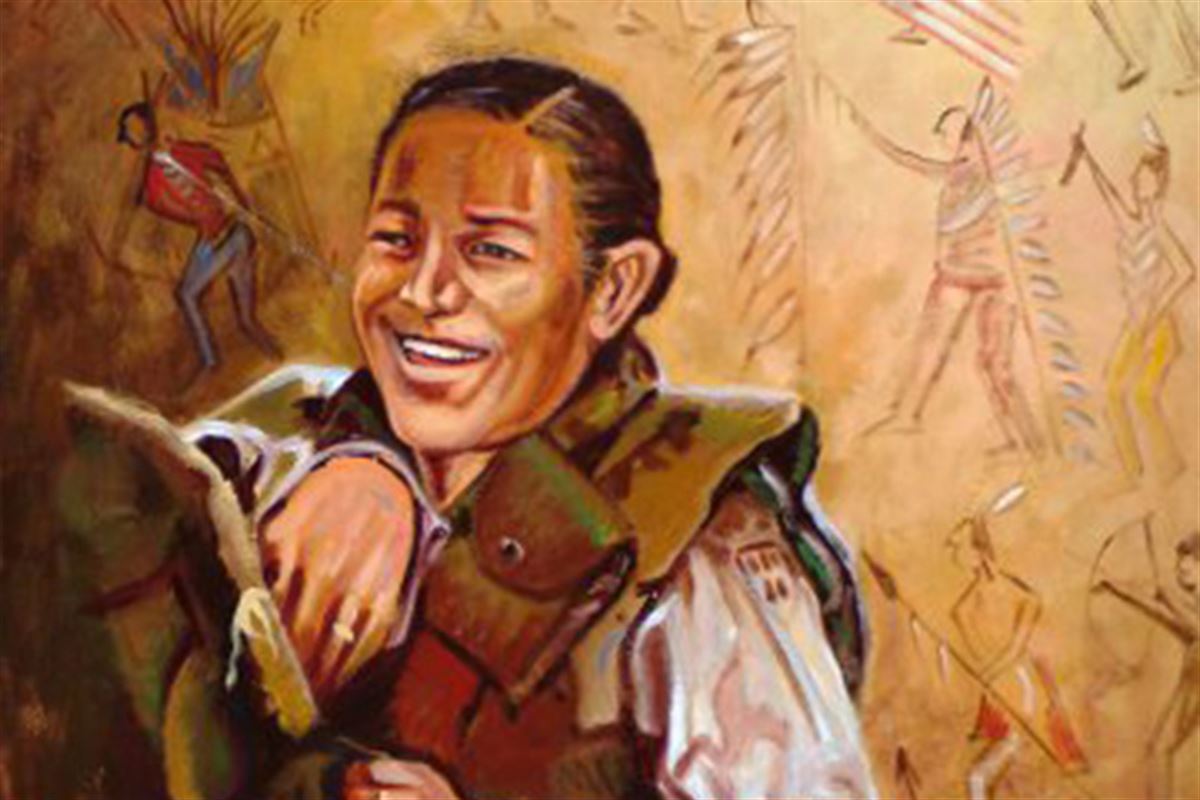 Army Spc. Lori Piestewa, with the 507th Maintenance Company, deployed from Fort Bliss, Texas, and was killed in Iraq in 2003. Piestewa Peak, Ariz., near Phoenix, is named in her honor. Army photo.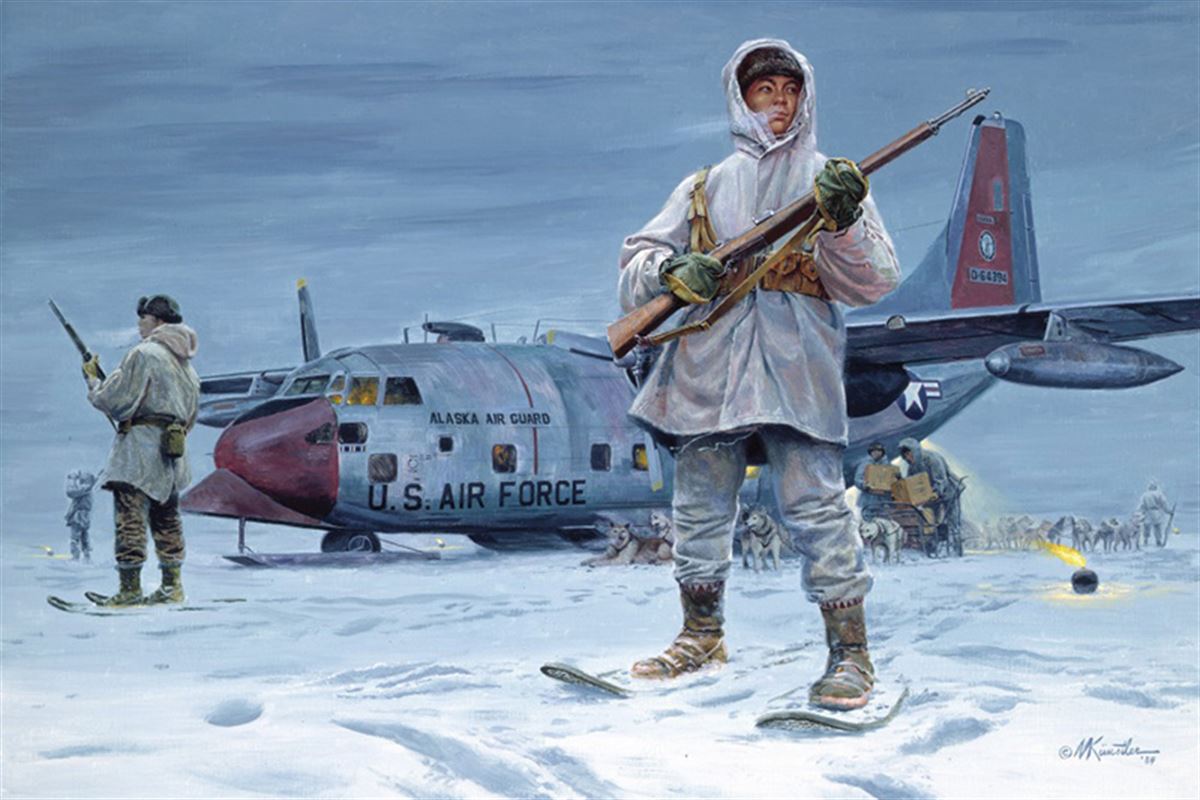 A painting shows members of the Scout Battalions of the 297th Infantry Regiment, Alaska National Guard. Composed primarily of Native Alaskan service members, the battalions were formed during World War II to patrol northern and western Alaska, especially the Bering Sea coastline to provide early warning of enemy activities. Painting by Mort Kunstler for the National Guard Heritage Paintings series