Germans Rise Up Against Google Street View: Die Tageszeitung, Germany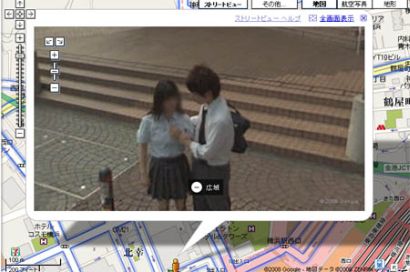 There seems to be no end to the controversy over Google's activities. This article from Germany outlines how people across that country are struggling to come up with novel legal challenges to the company's ambitious "Street View' service. As the article shows, its a very complicated problem.
For Germany's Die Tageszeitung, columnist by Ingo Arzt writes of how citizens across the country are up in arms about having their homes and often themselves show up on PCs throughout the world – without any permission sought or compensation offered.
Ingo Arzt writes in part:
Google may soon be fined by the municipality of Ratingen in North Rhine-Westphalia. But even if it wants to, the city, with its 91,000 residents, cannot prohibit Google from photographing streets and homes for its new Street View Internet service. It can, however, according to Data Protection Commissioner Peter Wacker, demand compensation – almost as an act of protest.

According to the North Rhine-Westphalian Roadways Law, when anyone wants to earn money by photographing an entire street, that is called a "special use."

And according to a legal opinion prepared for the Rhineland-Palatinate Ministry of Justice by the Center for Applied Legal Studies in Karlsruhe, restrictions should be imposed on Google.

The opinion states that anything that can be seen by walking down the street may be photographed. Otherwise, photographers would be unable to do their jobs. Therefore, permission cannot be required to photograph individuals. They qualify as "accessories," and as long as they aren't sitting on a balcony, they are in a public space. Google also intends to pixilate faces and license plates. However, the legal experts find fault with the fact that any random individual can connect photos with other data in an uncontrollable manner. In other words, there is no guarantee that pixelization would preserve a person's anonymity.

After all, the opinion reads, friends and acquaintances might recognize people by their clothing. It further warns against "stigmatization," should someone be portrayed in an "especially damaging position." For example, a "hit parade" of the Internet's funniest images is circulating, with one of a man entering a sex store being especially popular.

Moreover, the opinion regards as inadmissible, the taking photographs from a height of 2.9 meters, as Google cameras do – which is the equivalent of photographing over the top of a hedge into the garden of a neighbor.
READ ON AT WORLDMEETS.US, your most trusted translator and aggregator of foreign news and views about our nation.
Click here for reuse options!


Copyright 2010 The Moderate Voice