The Cost of Attracting New Jobs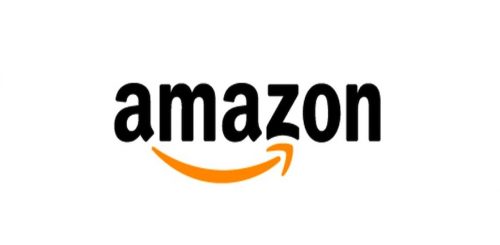 By now most of you know about the race between cities and states to attract a new Amazon headquarters that will involve a $5 billion investment and 50,000 jobs. Governors and mayors are falling all over themselves trying to get the message to Jeff Bezos –"me, me, me". State and local politicians are even trying outrageous stunts to attract Bezos attention, including Tucson authorities sending a 50 foot cactus to Amazon headquarters in Seattle.
Having been through this game in the past, on a smaller scale, I find the process abhorant. Perhaps my story will illuminate the process in more detail. In early 1984, I decided to establish a subsidiary which focused on providing outsourcing services to large employers. Between our Group Insurance and Pension businesses along with our bond and loan operations Prudential already dealt with most large employers in the United States. In my visits with the executives of these large companies, the most common complaint I heard was dealing with all the paperwork and Human Resource issues of employing thousands of people. Things like printing and stocking employee handbooks and insurance information, answering employee questions etc at various offices and plants around the U.S. were a real drain on company personnel and resources. Thus was born Prudential Service Bureau, Inc. or PSBI. Based on my discussions with large employers I knew I needed about 3,000 employees and a 250,000 sf facility. We studied various possible cities based on education and unemployment statistics, land and building costs etc. In the end it came down to 5 cities, Lansing, Michigan, Little Rock, Arkansas, Albuquerque, New Mexico, St.Cloud, Minnesota and Louisville, Kentucky.
The week of December 3, 1984 I was in San Francisco on a visit to the software company I oversaw, Tessseract whose software would be instrumental in making the Service Bureau work efficiently. I was sound asleep at 5:00 am when the phone rang. It was Martha Layne Collins, the governor of Kentucky on the line. She apologized for forgetting the time zone change. She wanted me to visit her to talk about PSBI. I had no idea how she found out since we had not put out feelers to any of the cities yet. I made arrangements to stop in Kentucky on my way back to New Jersey at the end of the week.
Thursday December 7th I was at the Governors mansion where she had arranged a luncheon. She offered a flat $3 million to help with build out costs plus an additional $1,000/per employee at the end of the first year. I was stunned. Then at the luncheon, there were an additional 20 people who looked very ordinary- no suits or fancy dresses. Each of the attendees during lunch told their personal stories of how getting a job at PSBI would affect their lives. To say the least it was very moving. After lunch I told Martha why not spend the $6 million on helping these people rather than give it to a very rich company like Prudential.
She was very open and honest about it. She said it would be dereliction of her duty as Governor not to do any and everything to bring badly needed jobs to Kentucky. She said, like it or not, capitalism requires the rich getting richer and as long as some good falls to regular folk, it was the best she could do. I firmly rejected her money offer to Pru and told her I would keep her personally informed of the project's deliberations. In the subsequent weeks, I visited the other cities and met with more Governors and mayors. In all those other meetings, it was men in stiff colors and expensive suits jabbering about economic data and buzzwords. In those 4 other cities not once was a woman in the room, even though a huge portion of PSBI employees would be women. I also firmly rejected their money offers since Prudential did not need money it did not earn.
In the end Louisville was chosen, not only because of Martha Layne Collins outstanding presentation but also because the Louisville airport is the national hub of UPS. That meant the hundreds of boxes each week of printed material including paychecks were driven the one mile to UPS and then flown directly to the appropriate city. When I made the presentation to the Prudential Board of Directors for the initial capital funding of PSBI, the Board members, all successful businessmen, were livid that I had thrown away good money. I tried to explain that rejecting the $6 million was not completely altruistic – just think of the bad publicity Prudential could have gotten if newspapers started printing articles how a rich company like Pru was taking money that a poor state like Kentucky could ill afford. I don't think the Board agreed with me but it shut them up long enough to get the funding.
Long story short, PSBI was very profitable but when I left Pru in 1997, the new CEO of Pru sold off every business I had built for Prudential and because he was in such a hurry he got only $50 million for PSBI when it was sold to SYKES. The hero in this story is Martha Layne Collins who truly understood why jobs are important and who they would affect. I don't know how she learned enough about me to know intuitively exactly how to appeal to me to be successful in winning the biding – it's not the money, it's the people.