Please don't shoot down the American Dream (Guest Voice)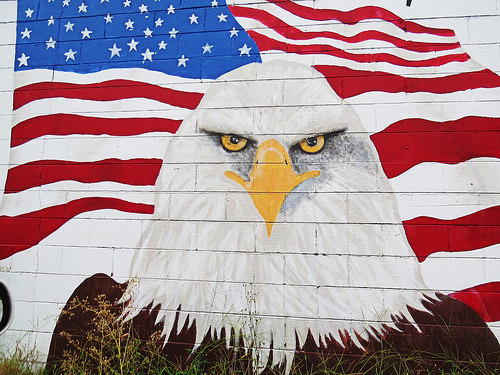 Please don't shoot down the American Dream
by Jordan Cooper
We as Americans are supposed to be circles of unbreakable people. The only time we should be 'just shooting ourselves' is when we are watching rebroadcasts of Just Shoot Me. Each time we use lethal violence for a bad reason we are shooting down the American Dream in our minds to be an abject nightmare. Each time we do this we are shooting down God's airplane that he is co-piloting us on.
Our days on this earth are numbered and our universe is finite too. So, we must utilize each day discerningly without unneeded tearing down of others and ourselves. We are shooting cops that protect our areas from crimes that would change the normal plans of people's daily lives. We are shooting citizens who don't have a gun or a gun that is about to be cocked. We are scared of each other and the only thing to wipe out this mistrust is to have more accountability for our actions.
We have to keep alive the civic ideals we have for each other put in the hands of our citizens. There are contractual rights and responsibilities that we cannot be wayward to as people that shield our democracy. When you go shopping,to get medical checkups, and stopped by a police officer there is a mutual relationship. There is no discrete happening in our country where your liberties can be ditched.
And, so, I would ask South Carolina Governor Nikki Haley to give a certificate to each law enforcement agency in South Carolina that completes a safety awareness seminar at every community center in their respective places yearly. The more understanding we have as inhabitants , the more we will be able to be satisfied.
Jordan Thomas Cooper is a 2015 graduate of the University of South Carolina with a degree in History and a 2010 graduate of the RealEstate School of Success in Irmo. He is the first African-American to serve in both the governor and lieutenant governor's office as an aide and first to serve in the Inspector General's Office in S.C. (Haley) He is also the first person to serve in the top three offices in the gubernatorial line of succession in South Carolina (Haley, Bauer, McConnell). He says research shows he is the second black presidential campaign speechwriter in American history and the first for a GOP presidential campaign (Bush 2015). He also played football for Coach Steve Spurrier.
photo credit: Despite the weeds still a strong image. via photopin (license)