Reports: Blackwater founder held secret Seychelles meeting to establish Trump-Putin back channel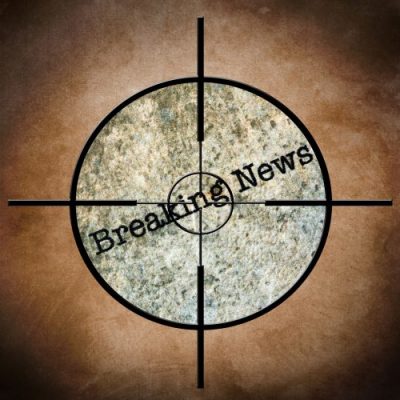 More reports are coming out — now seemingly at breakneck pace — about Trump associates meeting with Russians. And the stories build on each other, even as the Trump administration (and Fox News) say the real issue is leaking and (discredited) charges that the Obama administration was spying on them. One new report asserts that a former Trump official met with a Russian spy several years ago.
The Washington Post had the first major story:
The United Arab Emirates arranged a secret meeting in January between Blackwater founder Erik Prince and a Russian close to President Vladi­mir Putin as part of an apparent effort to establish a back-channel line of communication between Moscow and President-elect Donald Trump, according to U.S., European and Arab officials.

The meeting took place around Jan. 11 — nine days before Trump's inauguration — in the Seychelles islands in the Indian Ocean, officials said. Though the full agenda remains unclear, the UAE agreed to broker the meeting in part to explore whether Russia could be persuaded to curtail its relationship with Iran, including in Syria, a Trump administration objective that would be likely to require major concessions to Moscow on U.S. sanctions.

Though Prince had no formal role with the Trump campaign or transition team, he presented himself as an unofficial envoy for Trump to high-ranking Emiratis involved in setting up his meeting with the Putin confidant, according to the officials, who did not identify the Russian.

Prince was an avid supporter of Trump. After the Republican convention, he contributed $250,000 to Trump's campaign, the national party and a pro-Trump super PAC led by GOP mega-donor Rebekah Mercer, records show. He has ties to people in Trump's circle, including Stephen K. Bannon, now serving as the president's chief strategist and senior counselor. Prince's sister Betsy DeVos serves as education secretary in the Trump administration. And Prince was seen in the Trump transition offices in New York in December.

U.S. officials said the FBI has been scrutinizing the Seychelles meeting as part of a broader probe of Russian interference in the 2016 U.S. election and alleged contacts between associates of Putin and Trump. The FBI declined to comment.
And:
The Seychelles encounter, which one official said spanned two days, adds to an expanding web of connections between Russia and Americans with ties to Trump — contacts that the White House has been reluctant to acknowledge or explain until they have been exposed by news organizations.

"We are not aware of any meetings, and Erik Prince had no role in the transition," said Sean Spicer, the White House press secretary.

A Prince spokesman said in a statement: "Erik had no role on the transition team. This is a complete fabrication. The meeting had nothing to do with President Trump. Why is the so-called under-resourced intelligence community messing around with surveillance of American citizens when they should be hunting terrorists?"
Blackwater founder Erik Prince represented Donald Trump at a secret overseas meeting convened by the United Arab Emirates in early January, two intelligence sources familiar with the matter told NBC News.

The meeting was first reported by the Washington Post, which said that Prince met with an unnamed Russian emissary close to Vladimir Putin. The Post said the meeting was an effort to convince Russia to stop backing Iran.

One U.S. intelligence official confirmed the Post's account to NBC News, saying the meeting was with a Russian envoy. According to intelligence reports filed at the time, no Trump transition people were directly involved and it is unclear if the meeting was undertaken on behalf of Trump's people or was a UAE initiative, the official said.

A second source said he believed the meeting was not about Russia. That source, a former intelligence official with close ties to Prince and the UAE, said the subject of the meeting was Middle East policy, to cover Yemen, Syria, Iraq and Iran.

A senior Trump administration official called the suggestion of a Trump-Putin back-channel "ridiculous." Asked about the matter, UAE Ambassador to the U.S. Yousef al Otaiba told NBC News, "No comment." Pressed on whether he could provide any context on any basis, he said, "Not on this one."

White House Press Secretary Sean Spicer on Monday night added, "We are not aware of any meetings and Erik Prince had no role in the transition."

The meeting took place around Jan. 11, The Post reported and NBC News sources confirmed — nine days before Trump's inauguration — in the Seychelles islands in the Indian Ocean.
Meanwhile, Buzzfeed came out with a report about another person once tied to Trump meeting with Russians:
A former campaign adviser for Donald Trump met with and passed documents to a Russian intelligence operative in New York City in 2013.

The adviser, Carter Page, met with a Russian intelligence operative named Victor Podobnyy, who was later charged by the US government alongside two others for acting as unregistered agents of a foreign government. The charges, filed in January 2015, came after federal investigators busted a Russian spy ring that was seeking information on US sanctions as well as efforts to develop alternative energy. Page is an energy consultant.

A court filing by the US government contains a transcript of a recorded conversation in which Podobnyy speaks with one of the other men busted in the spy ring, Igor Sporyshev, about trying to recruit someone identified as "Male-1." BuzzFeed News has confirmed that "Male-1" is Page.

The revelation of Page's connection to Russian intelligence — which occurred more than three years before his association with Trump — is the most clearly documented contact to date between Russian intelligence and someone in Trump's orbit. It comes as federal investigators probe whether Trump's campaign-era associates — including Page — had any inappropriate contact with Russian officials or intelligence operatives during the course of the election. Page has volunteered to help Senate investigators in their inquiry.

It remains unclear how connected Page was to the Trump campaign. He rose to prominence seemingly out of nowhere last summer, touted by then-candidate Trump as one of his foreign policy advisers. Page was quickly cut from the Trump team following reports that federal investigators were probing his ties to Russian officials. White House Press Secretary Sean Spicer said last month that the campaign had sent Page cease and desist letters last year, demanding he stop associating himself with it.

A US intelligence official said investigators intend to question Page eventually, but that he was not considered a high priority. "There's so many people that are more relevant," the official said.
Prediction: More stories will come — many more — on this subject.