Military Weekend: 2016 Year In Photos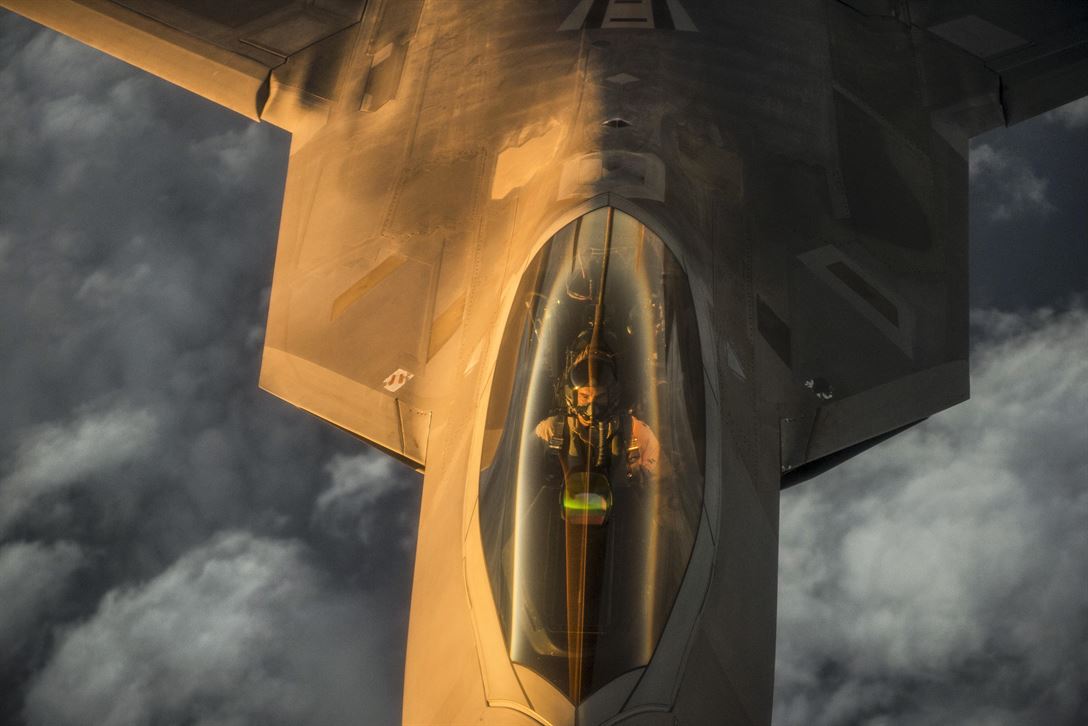 Throughout the year, the Defense Department has published stories and photos of our men and women in the military "serving, sacrificing and engaging in life."
Throughout the year, in "Military Weekend" we have published some of those images.
Here are some of those and additional compelling photos of our troops doing what they do best along with our warmest wishes to them for a safe, healthy and happy New Year.
Lead photo: An Air Force F-22 Raptor flies over the Arabian Sea to support Operation Inherent Resolve, Jan. 27, 2016. Air Force photo by Staff Sgt. Corey Hook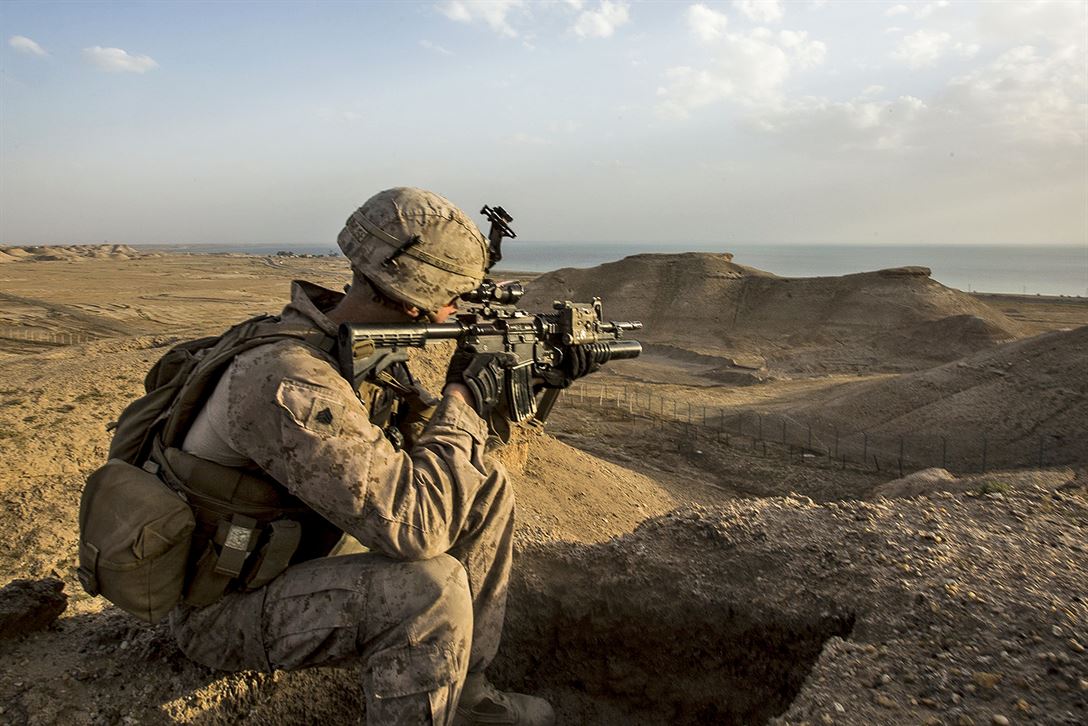 Marine Corps Sgt. Josh Greathouse scans the area during a perimeter patrol in Taqaddum, Iraq, March 21, 2016. Greathouse is a team leader assigned to Bravo Company, 1st Battalion, 7th Marine Regiment, Special Purpose Marine Air Ground Task Force Crisis Response, for U.S. Central Command. Marine Corps photo by Sgt. Rick Hurtado.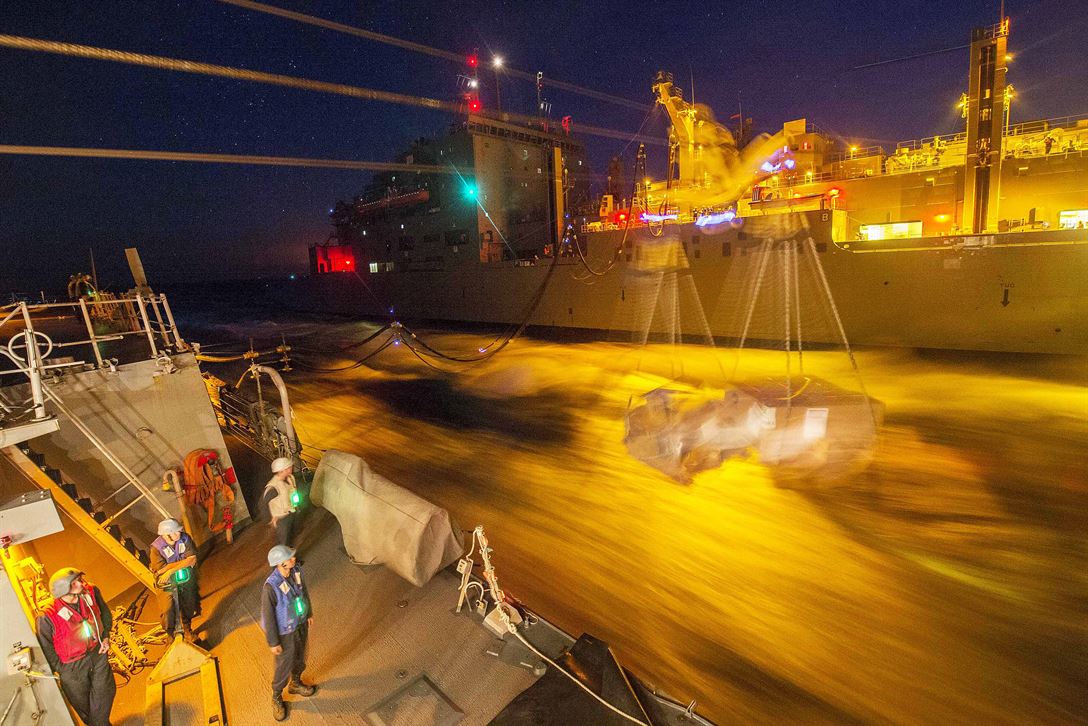 USS Bulkeley receives fuel and cargo from dry cargo/ammunition ship USNS Medgar Evers during a replenishment at sea in the Persian Gulf, Feb. 25, 2016. The guided-missile destroyer was supporting Operation Inherent Resolve, maritime security operations and theater security cooperation efforts in the U.S. 5th Fleet area of operations. Navy photo by Petty Officer 2nd Class Michael J. Lieberknec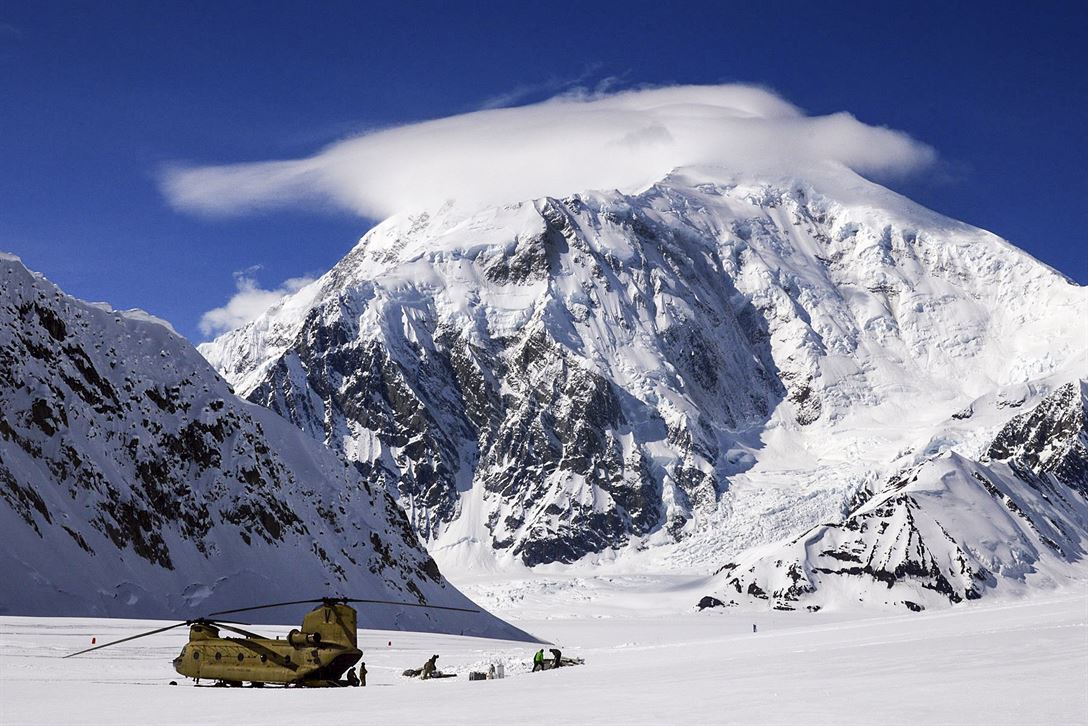 Soldiers offload equipment and supplies from a CH-47F Chinook helicopter after landing on Kahiltna Glacier in Denali National Park and Preserve, Alaska, April 24, 2016. At 17,400 feet, Mount Foraker towers above. Army photo by John Pennell.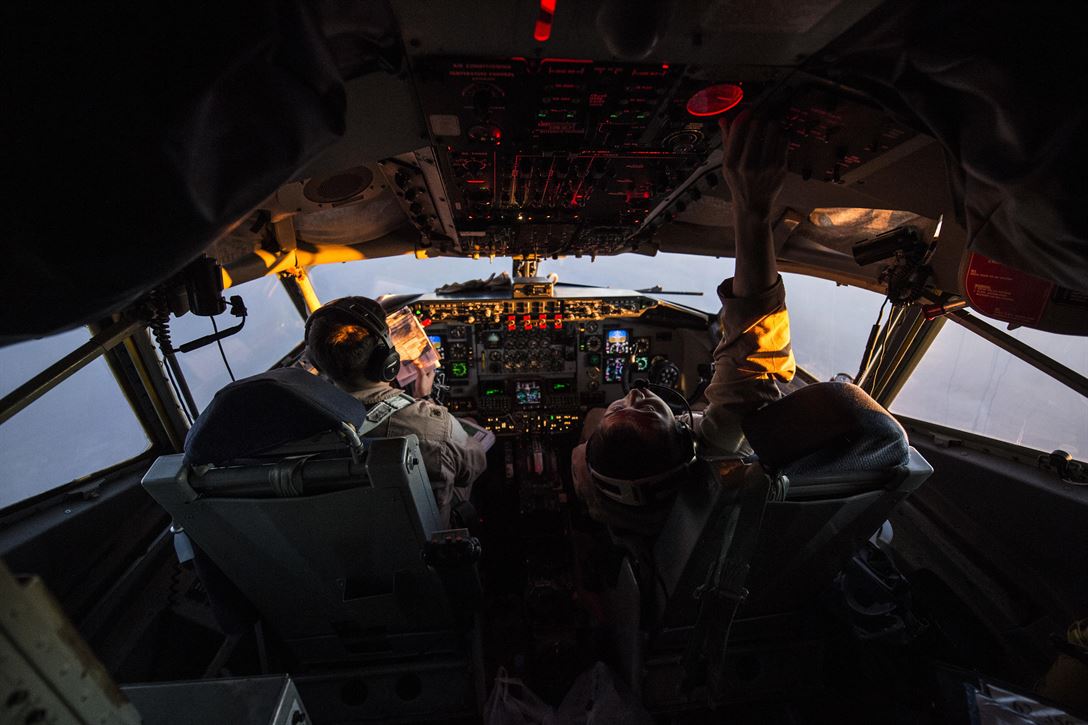 Air Force Maj. Steve Briones and 1st Lt. Andrew Kim fly a KC-135 Stratotanker aircraft over Turkey, Jan. 6, 2016. Coalition forces fly daily missions to support Operation Inherent Resolve. Air Force photo by Staff Sgt. Corey Hook.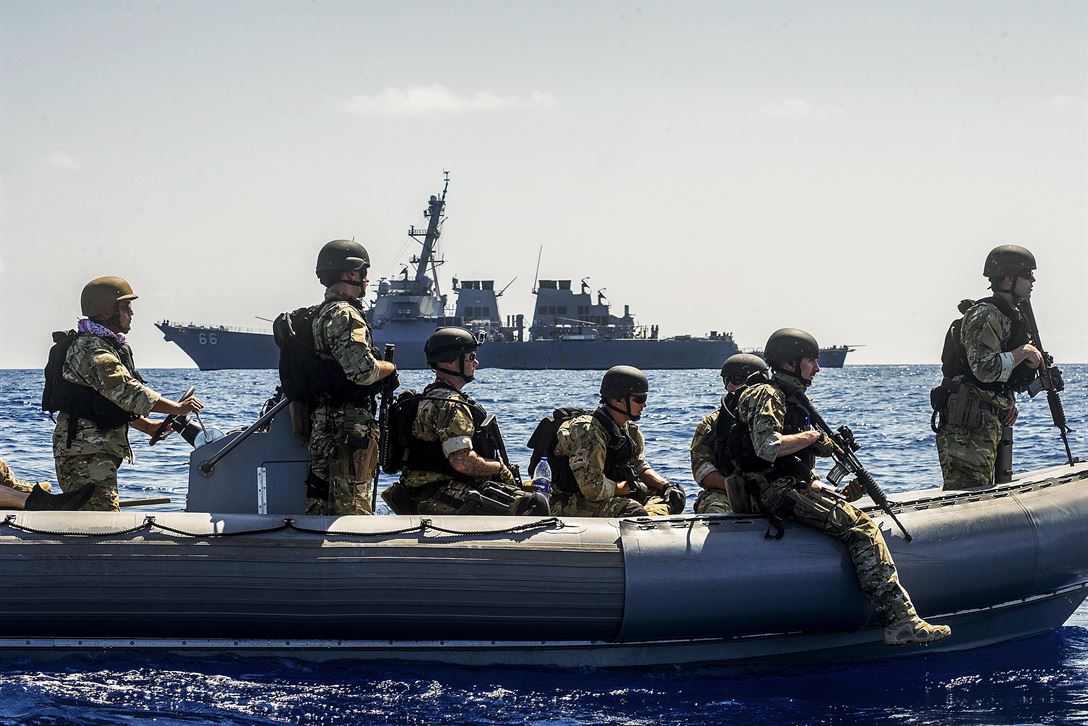 Seizure Team Members of the visit, board, search, and seizure team for the guided-missile destroyer USS Gonzalez operate a rigid-hull inflatable boat in the Gulf of Aden, April 26, 2016. The Gonzalez was supporting Operation Inherent Resolve. Navy photo by Petty Officer 3rd Class Pasquale Sena.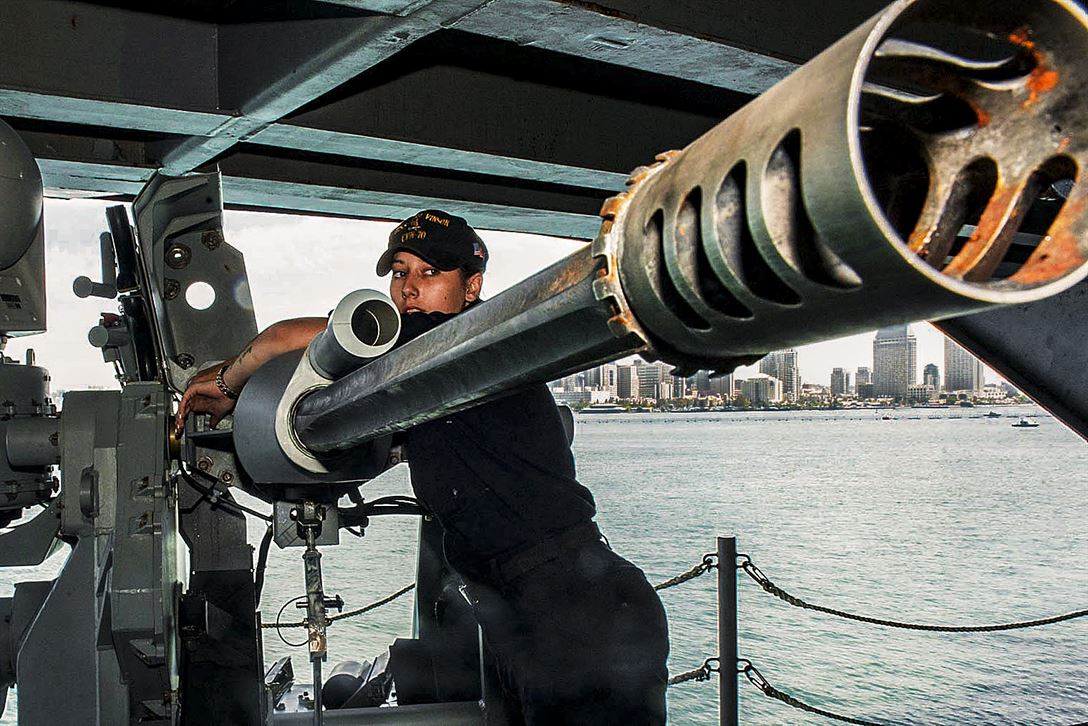 Navy Petty Officer 3rd Class Kristen Neufeld performs maintenance on a Mark 38-25 mm machine gun aboard the aircraft carrier USS Carl Vinson at its home port in San Diego, Aug. 18, 2016. Navy photo by Seaman Theo Shively.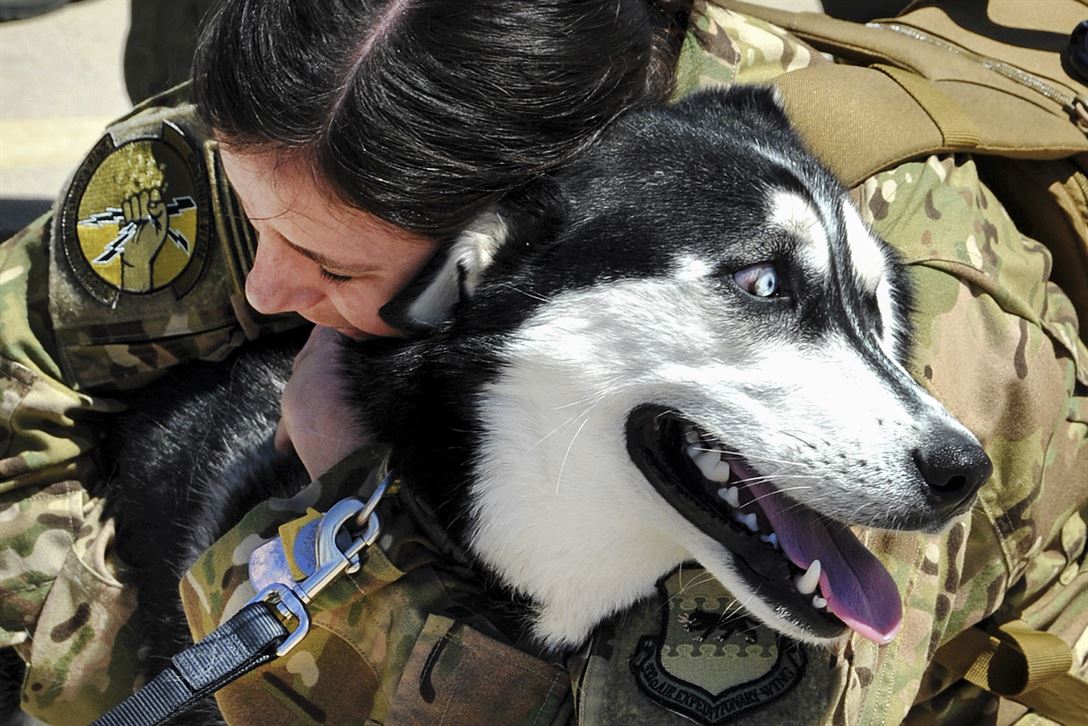 Air Force 1st Lt. Katie Connelley hugs her dog upon her return to Davis-Monthan Air Force Base, Ariz., July 13, 2016. She and 22 other members of the 79th Rescue Squadron were deployed to Southwest Asia for four months. Air Force photo by Carolyn Herrick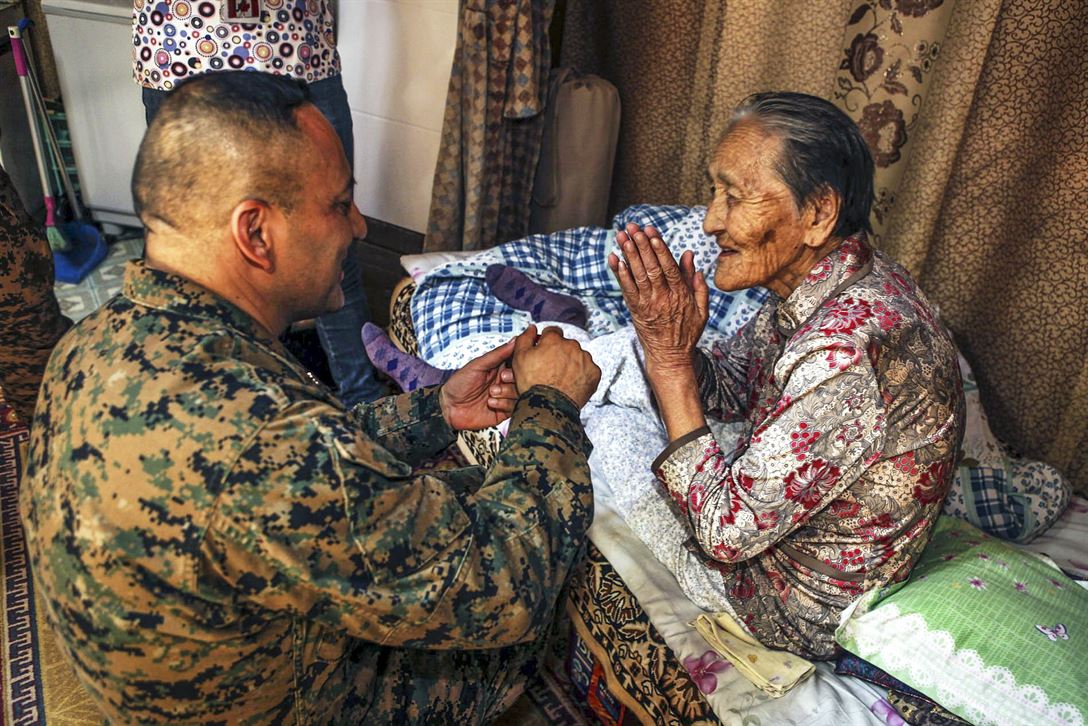 Navy Cmdr. Adolfo Granados provides medical care during a home visit as part of a health services support engagement for Khaan Quest 2016 in Ulaanbaatar, Mongolia, May 26, 2016. The annual multinational exercise focuses on peacekeeping operations. Granados is a group surgeon assigned to 3rd Marine Logistics Group. Marine Corps photo by Cpl. Hilda M. Becerra.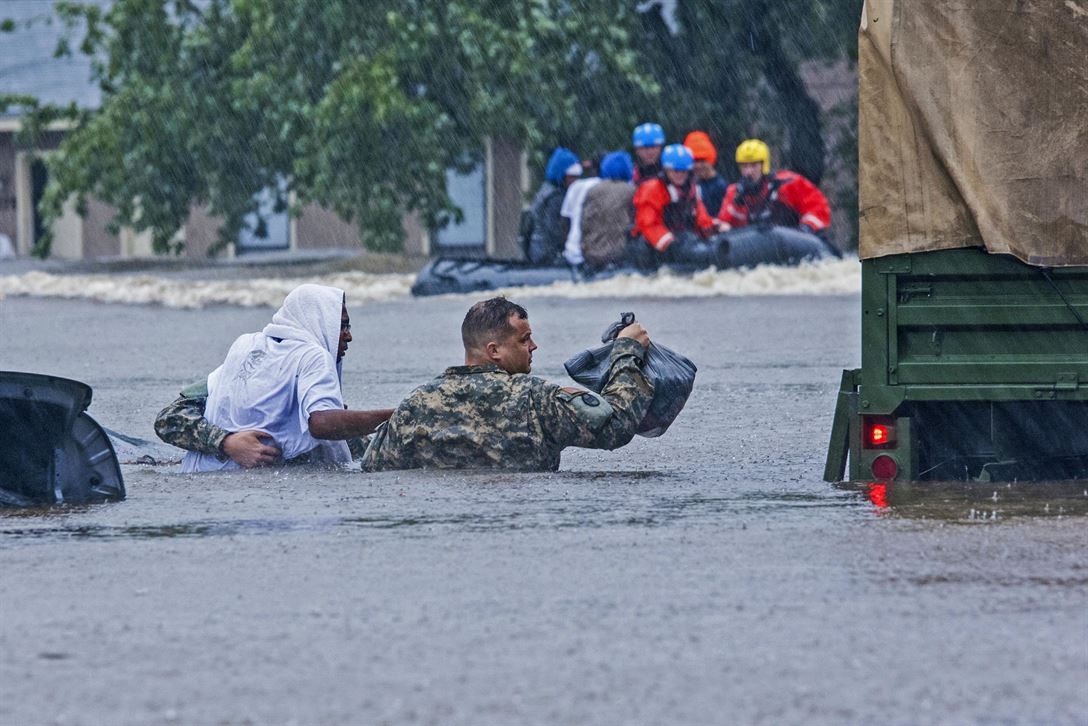 Carolina Army National Guardsmen carry a local resident to safety during evacuation efforts in Fayetteville, N.C., Oct. 8, 2016. Heavy rains from Hurricane Matthew led to flooding as high as 5 feet in some areas. Army National Guard photo by Staff Sgt. Jonathan Shaw.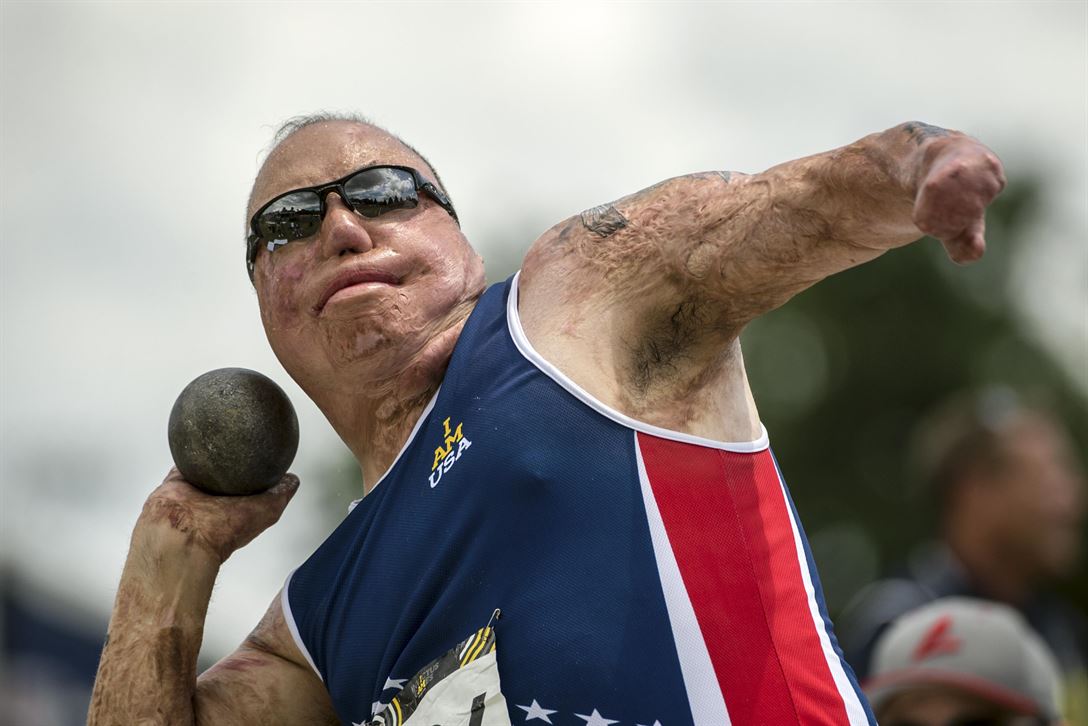 Air Force Master Sgt. Israel Del Toro throws a shot put during the 2016 Invictus Games in Orlando, Fla., May 10, 2016. DoD photo by EJ Hersom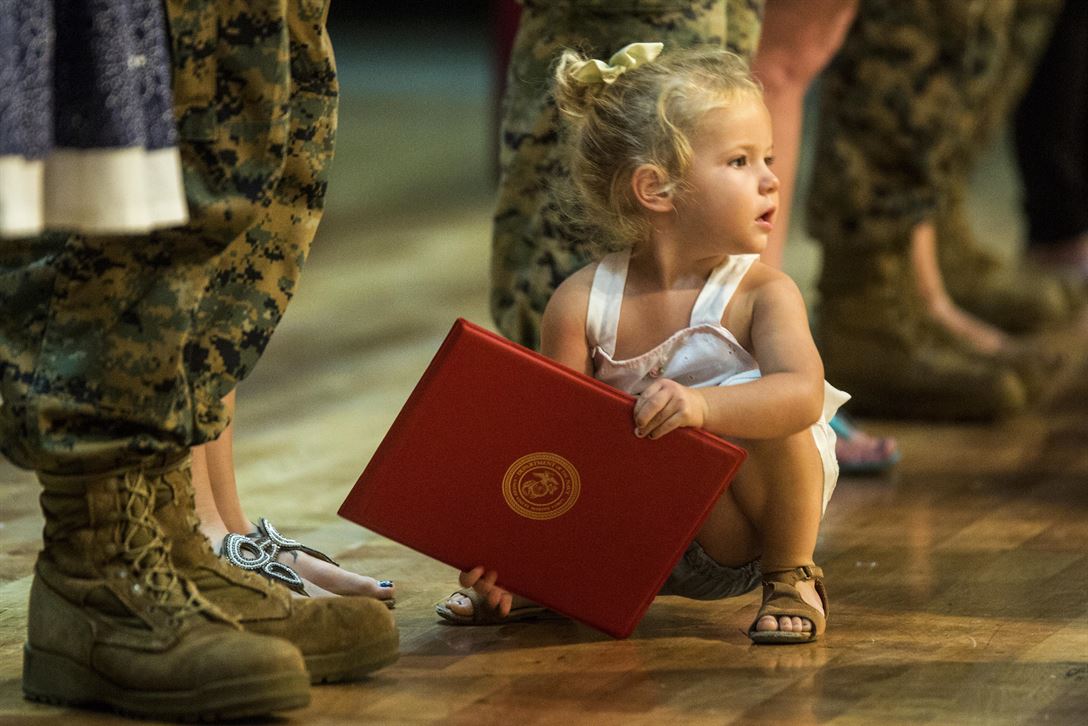 A Marine's daughter holds his re-enlistment certificate during a formation at Camp Foster in Okinawa, Japan, Oct. 27, 2016. Many families came to support the Marines. Marine Corps photo by Sgt. Isaac Ibarra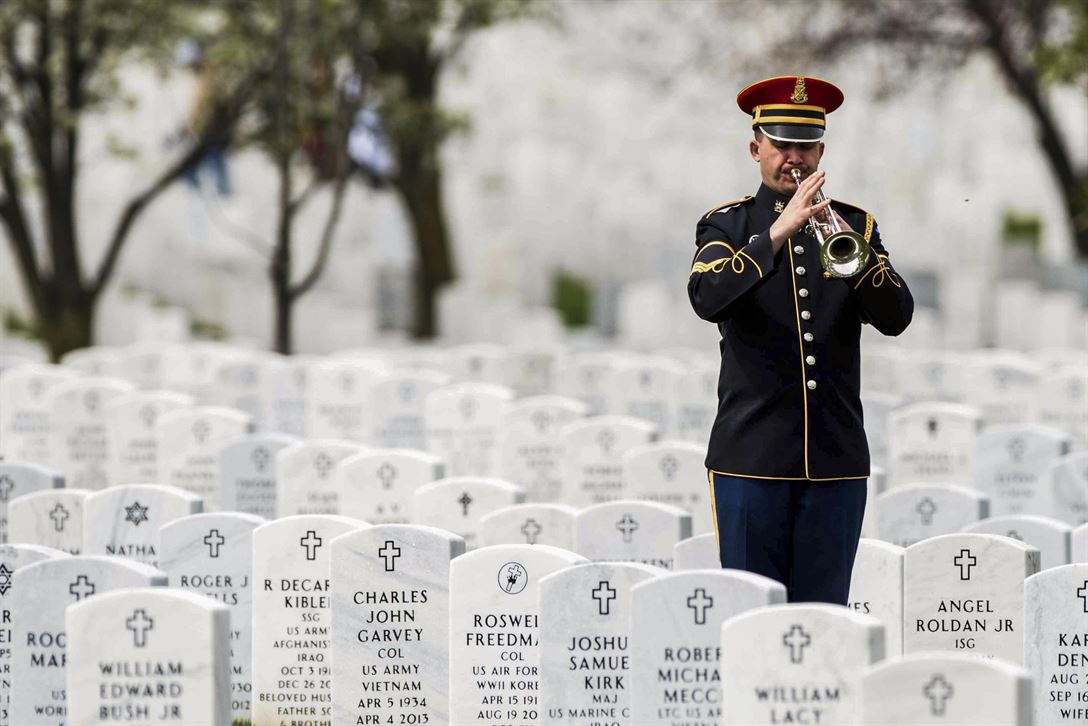 Service A soldier performs taps during a full-honors memorial service for Army Sgt. Wilson Meckley at Arlington National Cemetery in Arlington, Va., April 4, 2016. Meckley, who served during the Korean War, was reported missing Dec. 2, 1950. On March 28, 2016, the Defense Department announced his body had been recovered. Army photo by Sgt. Cody W. Torkelson