The Lance Armstrong of Public Service
Lance Armstrong accomplished a lot in his time in the spotlight as a professional cyclist. He overcame stage four-cancer that had metastasized to his brain. He did things no other cyclist had been able to do before. He was loved and respected and had a following that would say or do almost anything for him. There is no doubt there is a positive side to his legacy.
His foundation, "LIVESTRONG" raised hundreds of millions of dollars and helped people who had never even heard of him before. He inspired men, women, children; sick and healthy (myself among them). He nearly single handedly made cycling popular in the United States and lifted the Tour de France to the heights of sport, perhaps number one in "todo del mundo".
Still, wherever he went, there were people who looked down and shook their heads. They said he was a liar, a cheat and manipulative. Not only was he accused of being a drug cheat, he is said to have mishandled some of the money and equipment that sponsors like the USPS provided to him. The community and ex-teammates have said he turned on others in the 'peleton' (the main field of cyclists in a race); exposing their performance enhancing drug exploits (EPO, exogenous testosterone, drawing their own blood, refrigerating it and later injecting it (blood doping).
Governing bodies seemed to cover up for him. He was the BOSS and a BULLY. Europeans hated him while he won seven straight TdF races and the whispers grew to yells that he was operating outside the lines. Some of us in America stuck by him early on in the face of things that didn't make sense. We rationalized.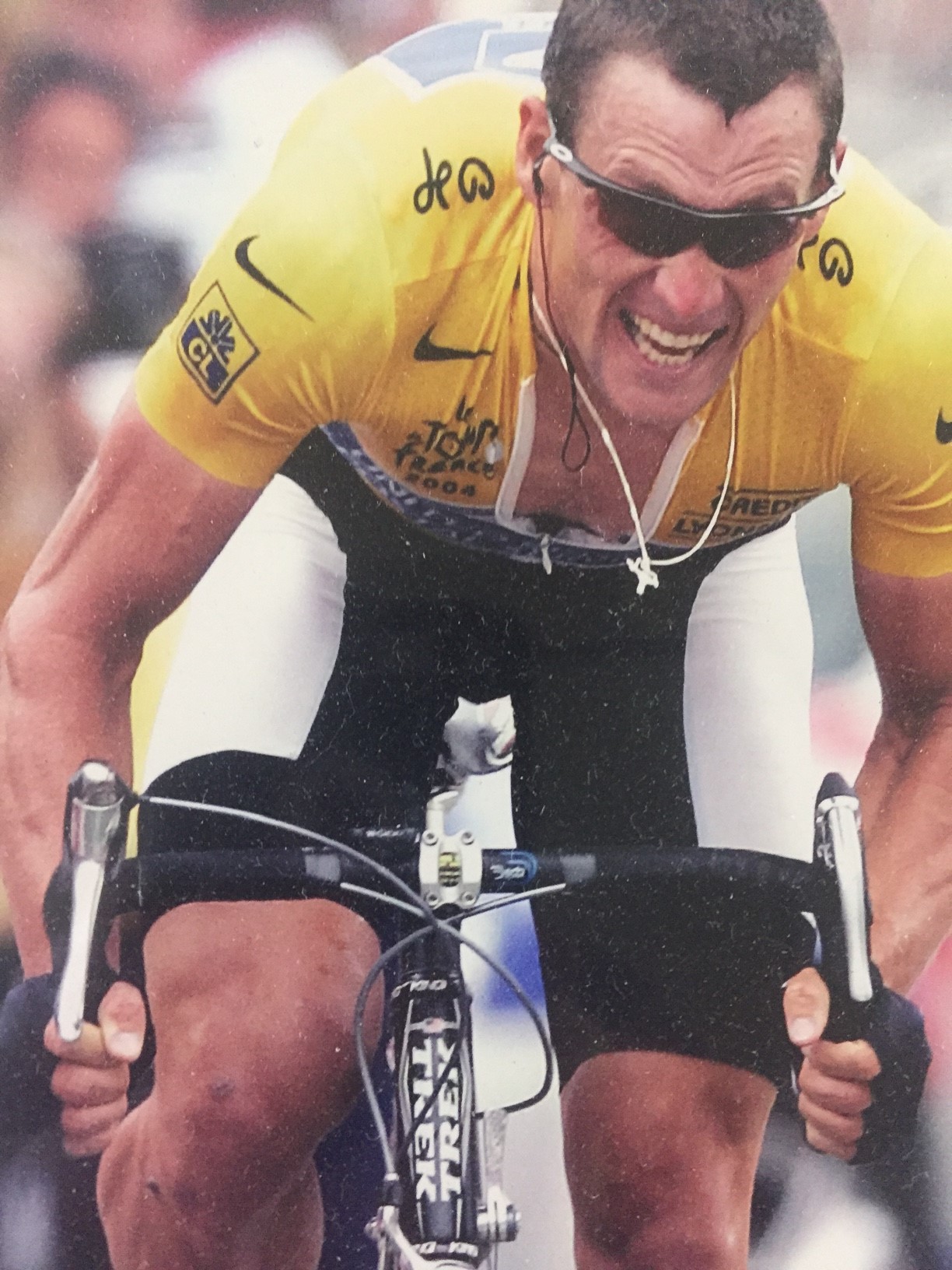 How do some athletes survive cheating scandals? I have written about this here at TMV in the past. Home run champs and accused drug cheats Barry Bonds and Mark McGuire are now coaches in professional baseball. Cyclist and admitted drug cheat George Hincapie, a teammate of Lance's, is beloved by his fans. Still other admitted cheats broadcast the TdF on worldwide television. Donna Brazile will survive because she is telling all and asking forgiveness. Americans are forgiving. Not yet for Lance Armstrong.
So far, Lance is different. Think "Shoeless Joe Jackson" of the 1919 Black Sox who fixed the World Series. It looks like Lance cheated in any number of ways but also hurt others. He denied wrong doing all the way until he appeared in tears, admitting he doped on Oprah and apologizing to his children.
On my side his pictures along side others like Ali came down and the cycling kits with "LIVESTRONG" were thrown away long before the Oprah episode. To date he seems to have earned himself a special place in the "Hall of Shame" because of the depth and breadth of his misdeeds. The abuse of trust and the way he made many of us who stood by him look foolish.
I admit that he got me. He got me good
Hillary Clinton reminds me of Lance Armstrong. It looks like many will conclude that there is a special place for her in the Hall of Shame. She stole the trust of so many. She inspired a generation or two of women (and men). She has scarred other women and other politicians and politics itself in America. She allowed good people to defend the indefensible. Worth re-reading.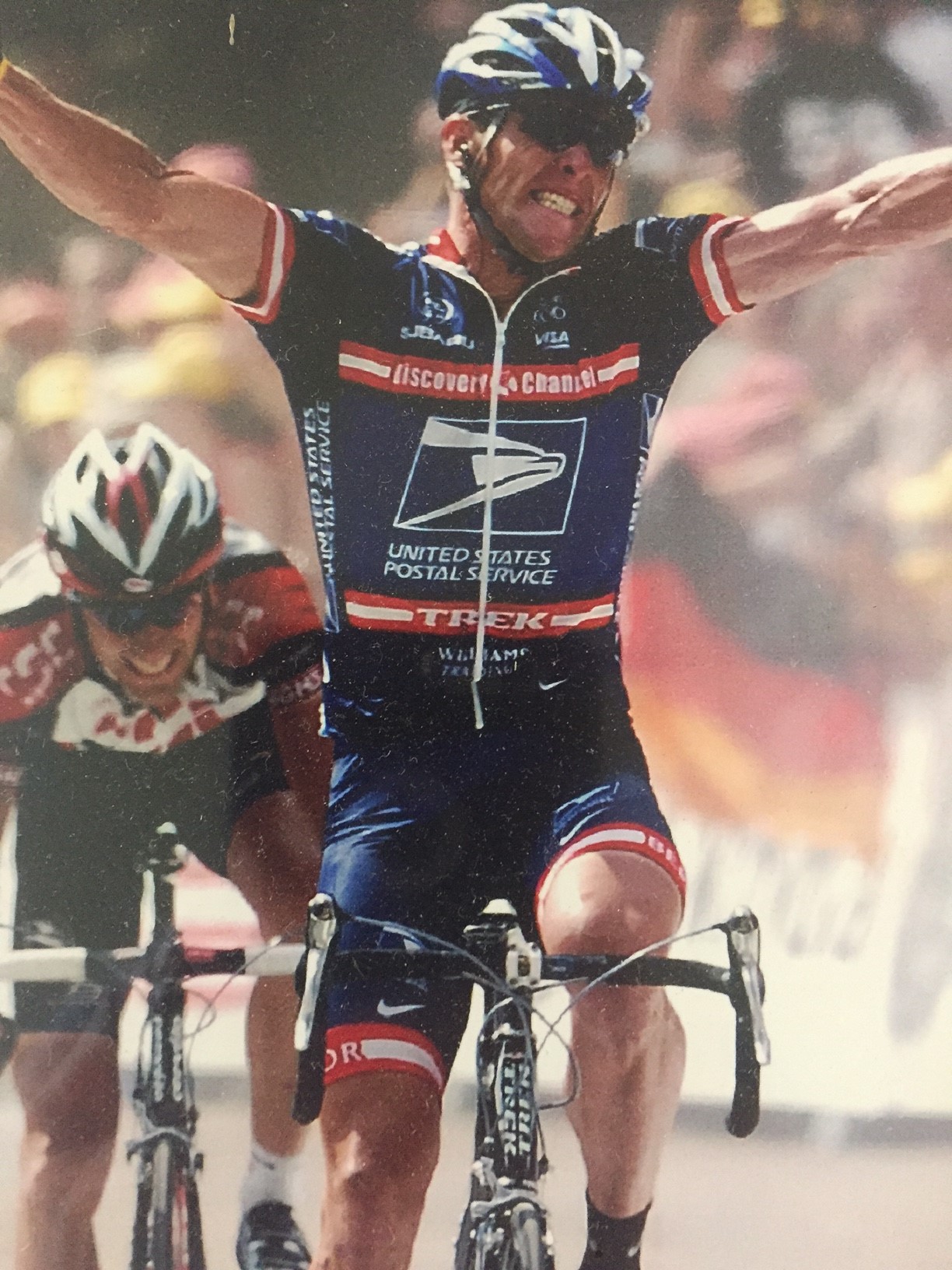 Enthusiasts hoped cycling would survive Armstrong's behavior, and it has. The Democratic party and the fatigued, honest supporters will probably survive the damage Hillary Clinton brings to bear; although Warren didn't sound overly convincing when she called Hillary's actions "rigging".
Click here for reuse options!


Copyright 2017 The Moderate Voice