If U.S. Won't Prosecute Bush, at Least 145 Other Countries Should: Rue 89, France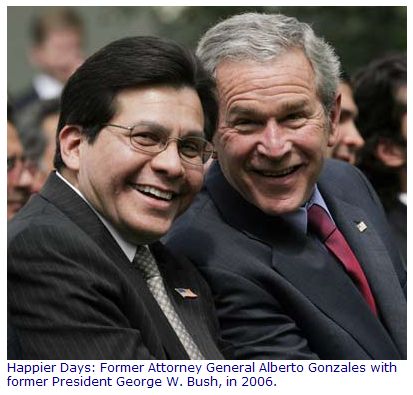 Now that President Bush is back with an autobiographical book defending his tenure, so are those who want him arrested for torture. In this article from France's Rue 89, Jean-François Lisee informs that every country – all 146 of them – that are signatories to the U.N. Convention Against Torture, are obliged to arrest Mr. Bush, and Lisee points out that a few have already begun proceedings against Bush Administration officials.
For the Rue 89, Jean-François Lisee writes in part:
If no action is taken against Bush in his home country, that opens the possibility of indictment in a third country.

A total of 145 other countries, including Canada, are signatories to the U.N. Convention Against Torture. And all signatories have committed to enforcing its provisions, even against offenders residing in other territories.

Therefore, with varying degrees of success, proceedings have been initiated in Spain and Belgium against foreign heads of state, notably the Chilean Pinochet. Water boarding is now considered a form of torture worldwide, and those responsible must be prosecuted.

In fact, a court in Madrid last January opened proceedings against Bush advisers who wrote memos illegally authorizing the use of torture. The case is pending, but the issue was pursued precisely because no American authority took action against the officials responsible.

It's a safe bet that George W. Bush is now in the crosshairs of the Spain tribunal. If it were to condemn him, even in absentia, he would then be subject to the mutual extradition treaty in force among 24 European countries. In other words, Bush couldn't travel to any of these countries without incurring the risk of being deported to Spain to serve out his sentence.
READ ON AT WORLDMEETS.US, your most trusted translator and aggregator of foreign news and views about our nation.