Healthcare on life support and the resurgence of the Republican Party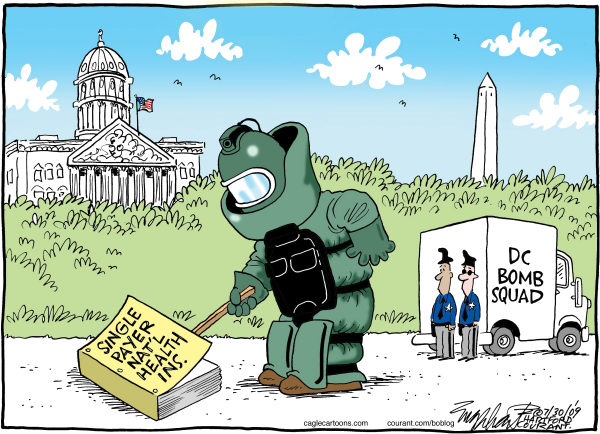 President Obama just passed the six month mark on his presidency and he, and House Democrats, may have resuscitated the Republican Party by their bumbling over how to make sure that every American can have affordable health care.
As reported here, the Energy and Commerce committed passed a health care bill yesterday… that's the good news… however, the bad news will hit when the three committees reconcile their bills into one compromise version this fall.
The quote from Chairman Henry Waxman give an insight into the mess to come after the early fall recess:
Waxman – "We reached compromises and brought together a very diverse group of conservatives, moderates and progressives … I am confident we will pass [the legislation] when it reaches the House floor." Waxman was barely able to keep his own party members in line to pass this bill. His bill is D.O.A. and he knows it – he just had to pass a version because his committee has oversight responsibilities over segments of health care.
House Democrats should be very careful over the next few months. If they do not pass a health care bill, their failure may open the crack in the dam giving Republicans a chance to pick up seats in 2010.
The cartoon by Bob Englehart, The Hartford Courant, is copyrighted and licensed to run on TMV. All Rights Reserved. Unauthorized reproduction prohibited.
Click here for reuse options!


Copyright 2009 The Moderate Voice