Earthquake Felt Here in San Diego (UPDATED 2)
I just felt an earthquake in San Diego. I was sitting in my little office in my condo here in North Park San Diego, actually looking at weblogs after being off my feet all day due to being sick. And then I felt it.
At first I thought someone pushed my chair since it started to shake and then in a split second I could see it was the whole room. It lasted a few seconds. Now the question becomes: is that it…or is there more in the offing? (I was in a major earthquake's aftershock — in Mexico City in 1985. Details HERE.)
UPDATE: Here's an excellent roundup on the quake locally from the North County Times' blogger Bradley Fikes.
UPDATE II: I'll be doing a show tomorrow in La Quinta in my other incarnation and was talking to a librarian. She said they felt it bigtime up there — most likely because La Quinta is in the desert roughly two hours away.
MORE UPDATES:
–The San Diego Union Tribune's SignOnSanDiego site has a must read blog post. Here is just a small part of it:
Scientists say a magnitude 5.4 earthquake erupted 13 miles north-northwest of Borrego Springs at 4:53 p.m., shaking all of San Diego County hard and rattling windows as far away as northern Los Angeles County. The quake began 7.3 miles deep and follows a series of smaller quakes in that area in recent weeks, including a 4.9 near Coyote Creek on June 13. Seismologists initially listed today's quake at 5.9 but quickly downgraded it to 5.4.

USGS said that today's earthquake was not an aftershock to to 7.2 Easter Sunday quake. Instead, today's quake occurred on the Clark strand of the larger San Jacinto fault, the most active system — and possibly most dangerous — in Southern California . The 130 mile system snakes through parts of Imperial, San Diego, Riverside and San Bernardino counties, and is considered potentially very dangerous because much of the fault is located near heavily populated areas.

The San Jacinto is capable of producing a 7.5 quake, which hasn't happened for a long while. But there was a 6.8 quake on fault on April 21, 1918.

Today's quake "felt like a bomb had exploded," said Bud Perez, a maintenance worker at the Borrego Water District in Borrego Springs.
Go to the link and read the entire post in full as well as other earthquake related stories.
–CNN reporting:
- A 5.4-magnitude earthquake rattled southern California Wednesday, the U.S. Geological Survey said. The temblor, centered about 60 miles northeast of San Diego, was first reported by USGS to be at 5.7 magnitude but the agency later downgraded it to 5.4.
There were no immediate reports of damages or injuries.

The city closest to the quake was Borrego Springs, located in San Diego County.
"(There was) no damage no injures whatsoever," San Diego County Fire Department spokesman Maurice Luque told CNN. "Not even a spike in call volume at our 911 center which normally happens when we have a quake of this magnitude."

Neighboring Riverside County also reported no major incidents as a result of the quake.
"So far in Riverside County we have had no significant damage reports either from our fire stations of from the citizens in the county," Riverside Fire Capt. Jeremy Snyder told CNN.
SOME TWEETS:
–Tom Gable:
rolling earthquake in San Diego. must be close.
about 2 hours ago via web
RT @HotComesToDie: I can't stop eating. I must have been really rattled by that 1.3 earthquake that knocked a can off a shelf in Temecula.
Yes the earthquake was close to my house, I did feel it, no damage, & all the animals are good
less than a minute ago via Twitter for BlackBerry®
Man my first California earthquake was a let down. I didn't even feel it, it wasn't until someone else said something that I knew about it.
half a minute ago via Twitterrific
RT @zainyk: That was not an earthquake California. Meg Whitman just dropped her wallet.
less than a minute ago via web
Hailey started yelling earthquake & immediately started getting under our dining room table. In all the commotion, I didn't feel anything.
half a minute ago via Twitterrific
There was an earthquake yesterday?
less than 20 seconds ago via UberTwitter
And once again it brings this song to mind: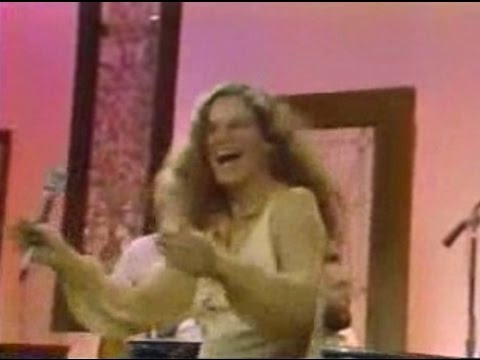 Donate to The Moderate Voice
Share This