The 2016 Paralympics Come to an End (Updated)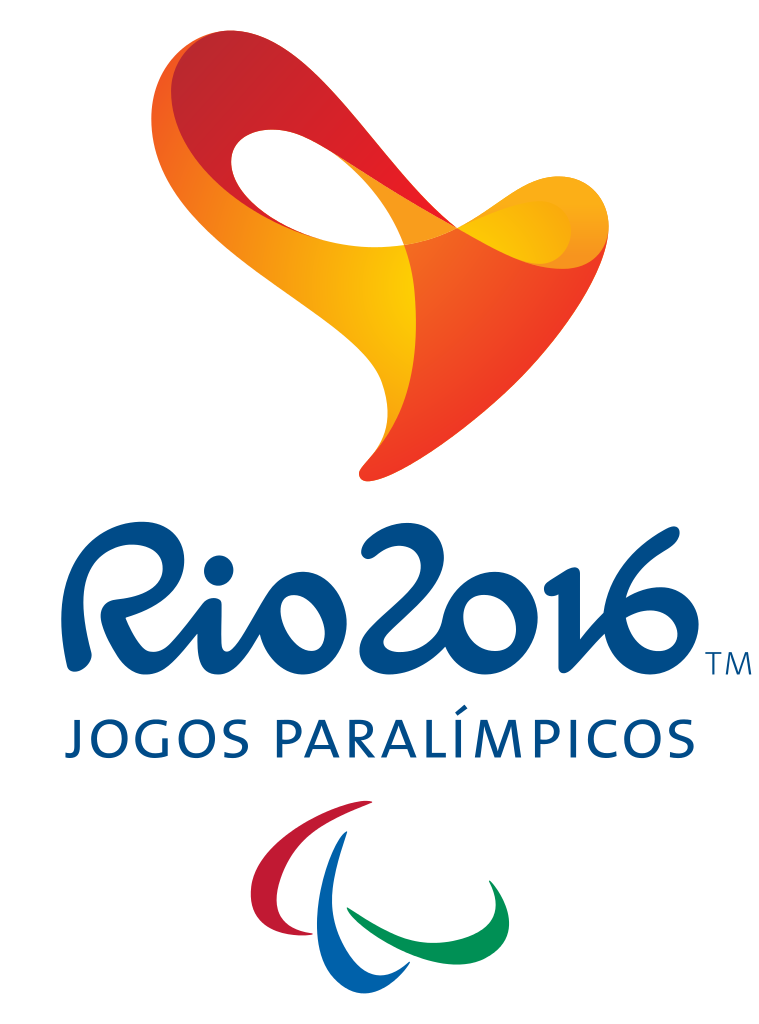 Update:
Defense Secretary Ash Carter hosted a ceremony in the Pentagon courtyard, October 3, to recognize the 2016 active-duty military Olympians and Paralympians. >Watch part of the ceremony below: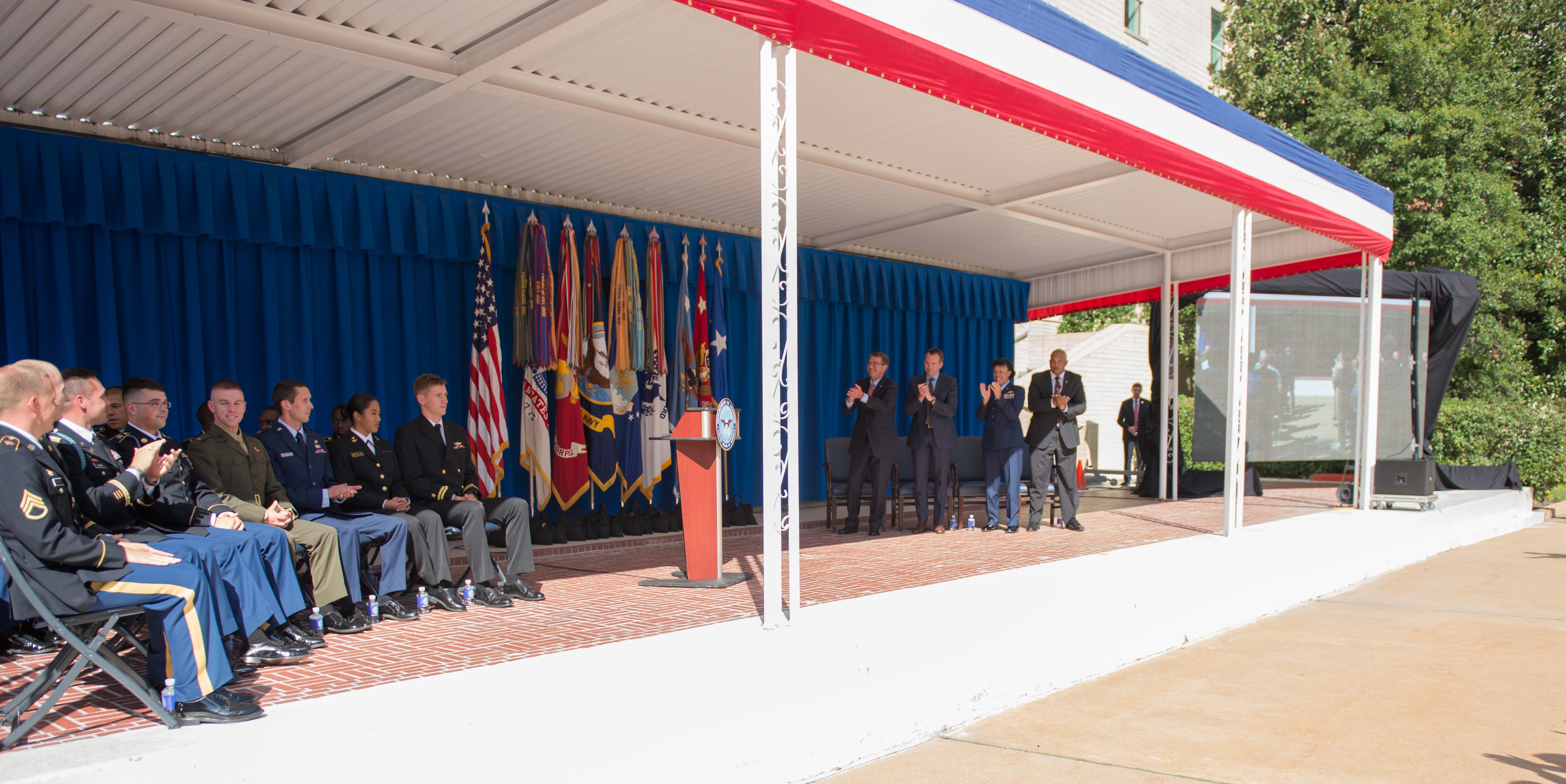 Defense Secretary Ash Carter and Pentagon senior leaders honor service members who competed in the 2016 Paralympics and Olympics during a ceremony at the Pentagon courtyard, Oct. 3, 2016. DoD photo by Army Sgt. Amber I. Smith
The 2016 military athletes and team coaches are:
Olympians
Army Sgt. Nathaniel Schrimsher (modern pentathlon)
Navy Lt. Edward King (rowing)
Marine 2nd Lt. David Higgins (50-meter prone rifle)
Army Sgt. 1st Class Keith Sanderson (pistol)
Army Sgt. 1st Class Glenn Eller (shotgun double trap)
Army Sgt. 1st Class Josh Richmond (shotgun double trap)
Army Sgt. 1st Class Mike McPhail (men's 50-meter prone rifle)
Army Spc. Dan Lowe (men's air rifle)
Air Force 1st. Lt. Cale Simmons (pole vault)
Army 2nd Lt. Sam Kendricks (bronze medal, pole vault)
Army Staff Sgt. John Nunn (race walking)
Army Spc. Leonard Korir (10,000-meter run)
Army Spc. Shadrack Kipchirchir (10,000-meter run)
Army Spc. Paul Chelimo (silver medal, 5,000-meter run)
Army Spc. Hillary Bor (3,000-meter steeplechase)
Midshipman (U.S. Naval Academy) Regine Tugade (100-meter dash)
Paralympians:
Army Staff Sgt. Michael Lukow (archery, recurve bow)
Army Sgt. Elizabeth Marks (swimming, gold and bronze medal, 100-meter breast stroke)
Army Staff Sgt. John Joss (shooting)
Army Sgt. 1st Class Shaun Tichenor
Coaches:
Army Sgt. 1st Class Joe Guzman (boxing team coach)
Army Capt. Andrew Locke (rugby team coach)
Army Staff Sgt. Dennis Bowsher (modern pentathlon team coach)
Original Post:
The 2016 Paralympics in Rio came to an end with a memorable and beautiful closing ceremony (below) that "celebrated Brazil, the strength of the human spirit and diversity while stylishly handing the baton over for Tokyo 2020."
While this author had hoped to cover in-depth the achievements of our military athletes, sadly the media — including the military media — did not follow that aspect of the Games very closely.
TeamUSA.org, however, at the close of the Games provided some of the highlights of "the outstanding U.S. athlete and team performances in Rio" — including of the military participants — with the following lead:
Team USA wrapped up the Rio 2016 Paralympics Games on September 19, having completed its most successful performances at the Games in recent history. The team of 289 athletes won a total of 115 medals, and finished fourth in the overall medal count.
Please click here to read all of the highlights which include:

• Team USA's haul of 115 medals marks the most won by the U.S. team since the 1996 Games in Atlanta (158).
• The U.S. women won more than half of Team USA's medals, with 70 medals, including 24 gold, 24 silver and 21 bronze.
• Most decorated athletes: For the U.S. women, Tatyana McFadden, track & field, and Jessica Long, swimming, both won six medals a piece. McFadden won four gold and two silver medals and Jessica Long won three silver medals, two bronze and a gold. In men's competition, Brad Snyder, swimming, won the most U.S. medals with three gold and a silver.
• U.S. athletes set a total of eight world records in Rio, six in the pool, with three of them made by Rebecca Meyers. The other two WRs were in track & field by athletes David Blair and Rachael Morrison.
• The U.S. Paralympic Cycling Team won the most ever medals at a Games, with a total of 18 podium finishes.
There were also several "firsts in Rio":
• First time since 2004 that the men's and women's teams both reached the podium in goalball; the U.S. men won silver, while the women's team brought home the bronze. Incidentally, both teams finished in the same spots on the podium back in 2004.
• It was the first time since 1996 that both the men's and women's teams reached the podium in basketball – both winning gold.
• The men's win in basketball marked the first time since 1988 – or 28 years – that the U.S. men's wheelchair basketball team won a gold medal.
Finally, our military veterans, including one active duty service member, raked in a total of 16 medals.
Again, TeamUSA.org:

• Army Sergeant Elizabeth Marks [below] swimming – gold, 100m breaststroke SB7; bronze, 4x100m medley relay – 34 pts.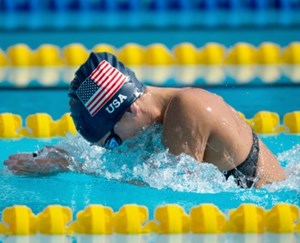 • Army veteran Kari Miller, women's sitting volleyball – gold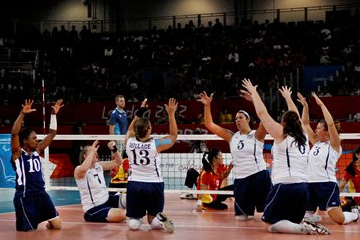 Kari Miller, far left, a former Army sergeant, and other members of the U.S. women's sitting volleyball team, celebrate after scoring a point during match play against China during the 2012 Paralympic Games in London
• Army veteran Shawn Morelli, cycling – gold, 3000m individual pursuit C4; gold, time trial C4
• Army veteran Scot Severn [below], track & field – silver, F53 shot put


• Army veteran Melissa Stockwell, paratriathlon – bronze, women's PT2
• Marine Corps veteran Oz Sanchez [below], cycling – silver, mixed team relay H2; bronze, time trial H5

• Navy veteran Will Groulx [below], cycling – gold, road race H2; silver, time trial H2; and silver, mixed team relay H2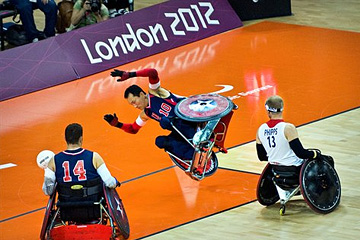 William Groulx, center, U.S. wheelchair rugby captain and retired Navy sailor, falls after a member of the British team crashes into him at the basketball arena during the 2012 Paralympic Games in London, Sept. 5
• Navy veteran Brad Snyder [below], swimming –gold, 50 free S11; gold, 100m free S11; gold, 100m free S11; and silver, 100m back S11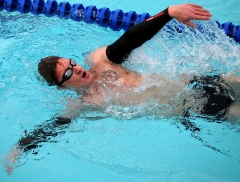 • Navy veteran Andre Shelby, archery – gold, men's individual compound open
Edited for updates